With the hurricane Irma related loss creep continuing to be experienced by the market, the number of insured claims counted by the regulator in Florida has reported another 8% rise in total insured losses from claims reported, now reaching almost $10.5 billion.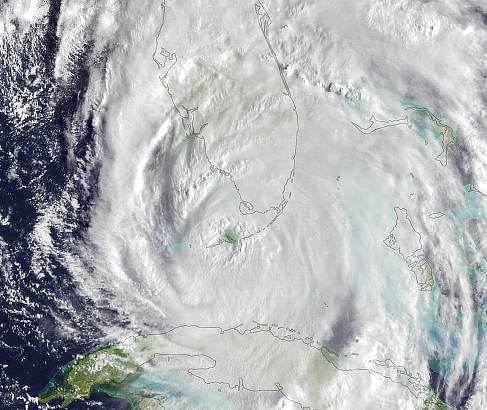 As a result, the impact to insurance, reinsurance and insurance-linked securities (ILS) fund interests may also continue, unless steps have been taken to cap loss inflation flowing out of Florida.
The regulator reports that claims are being closed, however the amount of claims still open sits at almost 82,500 still as of an August 13th data call, a figure that has only fallen by 10% since June 12th data was aggregated.
That suggests an ongoing expectation for the claims total to continue to rise, with the potential for further loss creep to hit any reinsurers, ILS players or collateralized reinsurance vehicles that are exposed still.
Hurricane Irma losses have been escalating with numerous claims being re-opened as well, due to issues including claims inflation related to high loss adjuster costs, to assignment of benefits (AOB) related issues, all cited as part of the cause.
This loss creep from hurricane Irma has been hurting some ILS fund strategies and collateralized reinsurance vehicles where losses have not already been agreed on or commuted.
As we reported in the last week, Floridian primary insurers and Lloyd's syndicates have been taking some of the Irma loss creep burden, and the escalating industry losses from the hurricane have now threatened more industry loss warranty (ILW) contracts, as the ILS and capital market continues to be exposed to the worsening loss tally.
Commercial insurance claims, both commercial residential and commercial property, are still lagging behind in terms of settlement speed, with only 74.3% of commercial property claims now closed (up from 68% in June) and 77.2% of commercial residential (up from 68.4%).
These commercial claims can often be larger, suggesting further creep for the FLOIR total in the coming weeks as so many of these claims are still to be settled.
Residential property claims are now 92.4% settled as of August 13th data, however the rate of settlement has slowed as 91.5% were settled as of June 12th.
The total insurance and reinsurance industry loss from hurricane Irma is of course much higher than the regulator total, as this only addresses primary insurer claims reported to it in filings.
But the data from the regulator shows that there is someway to go before the final bill is understood and the hurricane Irma loss is expected to continue to creep as a result, with potential further negative impacts for certain providers of reinsurance and ILS capital.
View all of our Artemis Live video interviews and subscribe to our podcast.
All of our Artemis Live insurance-linked securities (ILS), catastrophe bonds and reinsurance video content and video interviews can be accessed online.
Our Artemis Live podcast can be subscribed to using the typical podcast services providers, including Apple, Google, Spotify and more.