Hong Kong continues to work towards establishing a local market for insurance-linked securities (ILS), with the regulator and government working together to develop the necessary legislation to support ILS vehicle domiciling and transactions, with a target to get it into the 2019-20 legislative session.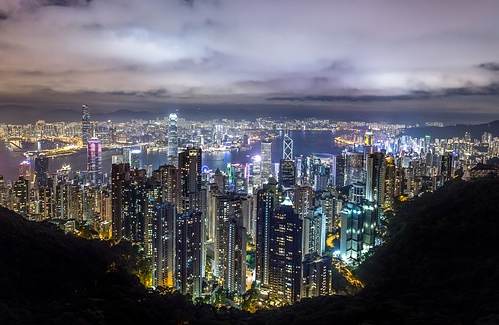 In a speech at the Asian Insurance Forum yesterday, Financial Secretary Paul Chan said that Hong Kong continues to see the development of a local ILS market as beneficial.
As we explained more than a month ago, Hong Kong has begun work to create the necessary legislative environment to support insurance-linked securities (ILS) business.
The Special Administrative Region of China sees itself as an ideal location for a conduit between local and regional insurance and reinsurance firms and the capital markets.
Hong Kong is a mature and robust financial hub, with broad capital markets and investment banking activity taking place there, both originating from China and overseas.
Chan noted that, "In the insurance sector, securitisation of risks, such as natural disaster risks, has also been developing fast."
He highlighted that insurance-linked securities (ILS) offers both a robust, capital markets backed alternative to reinsurance, as well as an attractive investment opportunity at the same time, making it an attractive proposition for Hong Kong which would like to expand its reinsurance activities at a time when the domestic Chinese market has been growing strongly and requires increasing access to global reinsurance capital.
"That is why the Financial Leaders Forum, which I chair, has suggested earlier this year that we should take steps to encourage the development of the ILS market in Hong Kong. I am glad that the Insurance Authority is working closely with the Government on the legislative framework to facilitate the formation of Special Purpose Vehicles specifically for issuing ILS in Hong Kong," Chan said.
Chan went on to explain that the target for the ILS work in Hong Kong is to introduce the necessary legislative amendments into the Legislative Council during the 2019-20 legislative session.
Adding, "I am sure Hong Kong is well positioned to benefit from increasing interest in ILS in the region, especially given that Mainland insurers would be interested in using different tools to manage a range of risks, be they agricultural, natural disaster or infrastructural risks."
ILS investors are certainly keen to access Chinese property catastrophe risks and if mainland Chinese insurers want to cede risks to the capital markets it could be an enormous opportunity for Hong Kong to act as the conduit.
Hong Kong is not the only Asian domicile looking to develop an ILS market. Singapore too has its plans well underway and efforts to attract ILS business to the country continue.
View all of our Artemis Live video interviews and subscribe to our podcast.
All of our Artemis Live insurance-linked securities (ILS), catastrophe bonds and reinsurance video content and video interviews can be accessed online.
Our Artemis Live podcast can be subscribed to using the typical podcast services providers, including Apple, Google, Spotify and more.