Hiscox Re Insurance Linked Strategies Ltd. has become the latest ILS investment fund manager to sign up to the Hedge Fund Standards Board, an organisation that brings hedge fund managers and investors together to set standards for the industry, as a signatory.

Hiscox Re Insurance Linked Strategies, which recently grew its ILS assets under management to $1.25 billion, conformity to become a signatory is in progress at this time. Joining as signatory means that they will commit to the Hedge Fund Standards, a code of best practice, on a comply or explain basis.
By joining as signatory Hiscox Re ILS will be able to show investors that it is adopting the standards of practice that are designed to demonstrate fiduciary duty to investors. It will also provide the ILS manager with access to a network of events, help to shape the standards going forwards and work with the hedge fund industry on the implementation of common processes.
Hiscox Re ILS is not the first ILS fund manager to join as signatory. The ILS sector has a number of members, including AlphaCat Managers, Fermat Capital Management and Nephila Capital.
It's encouraging to see more ILS asset managers committing to uphold a set of standards and contribute to hedge fund industry best practice.
———————————————————————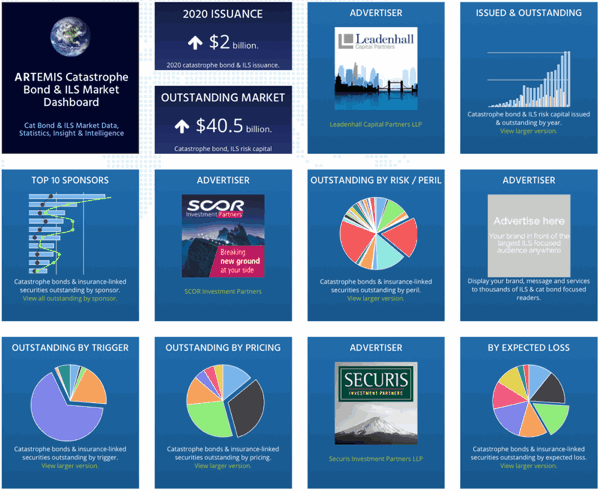 Analyse catastrophe bond market issuance using the Artemis Dashboard and Charts.
We've tracked more than 650 cat bonds and related ILS transactions since 1996, all of which are included in our extensive Deal Directory.
Use the Artemis Dashboard and our Cat Bond Market Charts to analyse this market!