Expansive U.S. insurance group Heritage Property & Casualty Insurance Company has secured another $35 million of reinsurance coverage from the capital markets with its second transaction of the year, a Citrus Re Ltd. (Series 2017-2) takedown that was completed privately with investors, we understand.

This Citrus Re 2017-2 transaction only came to light yesterday, when a $35 million tranche of Series 2017-2 notes were admitted for listing on the Bermuda Stock Exchange (BSX).
Heritage had previously been in the catastrophe bond market back in March with a $125 million Citrus Re Ltd. (Series 2017-1) deal that saw a single Class A tranche of notes issued to secure fully collateralized reinsurance protection against named storm losses for the insurer.
This 2017-2 issue saw a single Class B tranche of notes issued, which are due March 18th 2020 on the same date as the 2017-1 Citrus Re cat bond deal.
So this looks like Heritage adding to its protection, perhaps to fill in around some of its traditional reinsurance layers which it typically secures around this time for the mid-year renewal. Heritage has said before that it would utilise the capital markets both strategically with regular issues and opportunistically when the pricing and coverage can dovetail with that it secures from traditional reinsurers.
We understand that this Citrus Re 2017-2 cat bond will provide Heritage with a source of U.S. named storm reinsurance protection, on an indemnity and per-occurrence basis.
It's possible that Heritage saw the cat bond pricing environment as so attractive that another slice of reinsurance from the capital markets was too good an opportunity to pass up. We're told this deal was marketed to a select group of investors, possibly those that had participated in the 2017-1 Citrus Re cat bond.
Further details on the transaction are unavailable at this time.
You can read all about this Citrus Re Ltd. (Series 2017-2) transaction from Heritage and every other catastrophe bond since the market's inception in the Artemis Deal Directory.
Join Artemis in Singapore on July 13th 2017 for ILS Asia, tickets on sale here


———————————————————————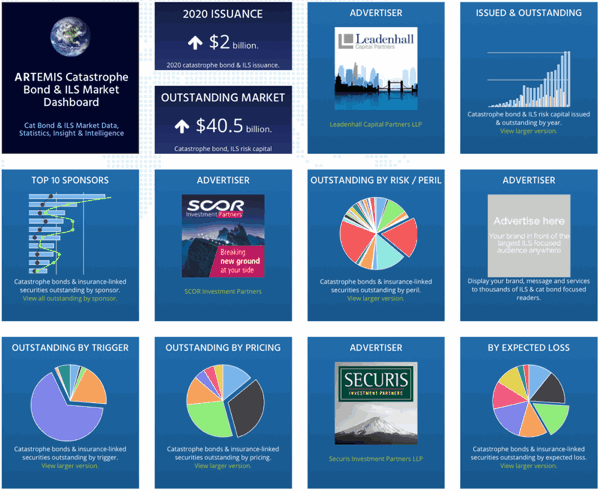 Analyse catastrophe bond market issuance using the Artemis Dashboard and Charts.
We've tracked more than 650 cat bonds and related ILS transactions since 1996, all of which are included in our extensive Deal Directory.
Use the Artemis Dashboard and our Cat Bond Market Charts to analyse this market!