The UK's Financial Services Authority has voiced it's concerns over the potential for mis-selling in the life settlements sector. Their concern lies mainly in the fact that these are complex products with many risk factors to be taken into consideration. The FSAS expects providers to be clear about their target investors so as not to lure private investors who do not understand the risks associated with life settlements into the market.
We hope this guidance is taken into account by participants but also hope the FSA allows this fledgling market to mature without stepping in and regulating too heavily. Read the statement from the FSA here.
———————————————————————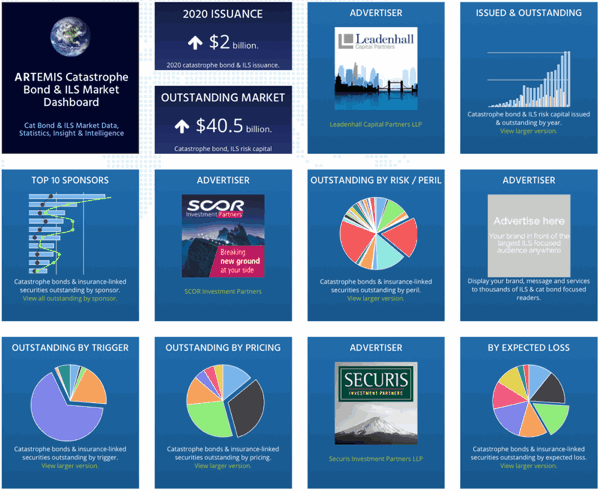 Analyse catastrophe bond market issuance using the Artemis Dashboard and Charts.
We've tracked more than 650 cat bonds and related ILS transactions since 1996, all of which are included in our extensive Deal Directory.
Use the Artemis Dashboard and our Cat Bond Market Charts to analyse this market!