The increase in reinsurance rates seen at the June 1st Florida renewals was disappointing for both the traditional and alternative sides of the market, leading analysts at Peel Hunt to suggest that the rates underwritten at are only justifiable if the 2018 hurricane season is benign.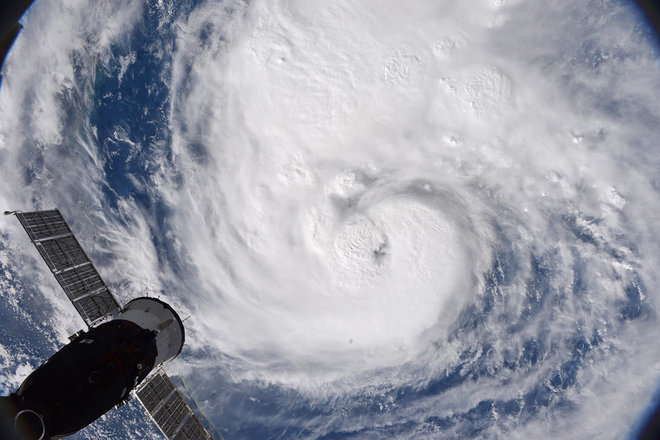 The June reinsurance renewals saw average rate increases of just 1.2% across property catastrophe programs, according to the latest market analysis from broker JLT Re.
That is a lower rate rise than was seen in January on U.S. property exposed reinsurance programs, which has left many disappointed in the outcome of the renewal, while those who bulked up their portfolios at the start of the year are feeling prescient.
Not only should the rate levels in Florida be considered disappointing Peel Hunt's analysts say, they should also be seen as unjustifiable in the context of another major hurricane season.
Underwriting at such low rate increases on the back of the major hurricane losses of 2017 leads the analysts to say, "These rate levels can probably only be justified if 2018 turns out to be a benign hurricane season."
Of course the 1.2% rise in JLT Re's Florida property catastrophe rate-on-line index is the average across the market.
The broker explained last week (as reported by our sister publication) that rate increases varied significantly across the Florida market, depending on loss experience and ability to respond to losses from 2017.
JLT Re said that some loss-affected Florida reinsurance program layers saw risk-adjusted rate increases in the mid-to-high single-digit range, so significantly better than the average 1.2% increase.
Of course, that also suggests that some cedents achieved rate decreases, likely those with the better loss experienced from Irma and that settled claims quickly with their reinsurance panels.
The variation in Florida market renewals suggests that there will be some markets, traditional and ILS funds, that have managed to achieve overall portfolio rate increases above the JLT Re index average, which for many may be deemed justifiable even in the event of further losses this year.
On the small to mid-sized traditional reinsurer side of the market though, the small uplift in rates achieved in Florida is likely less justifiable to underwrite than for those globally diversified reinsurance majors and ILS funds with a lower cost-of-capital.
There has been an element of competition to maintain market share at the June renewals, with reinsurers said to have aggressively sought to match pricing in some cases, bringing down the overall renewal rates for some programs.
Market sources suggest that there are likely to be some smaller reinsurers that now have books of Florida business that are delivering returns barely higher than a year ago, despite the fact they have taken and paid out for losses.
This really is the end of pay-back in reinsurance, at least as it was traditionally known, as companies now need to find new ways to maintain their presence in markets like Florida.
To achieve this they will need to either make their underwriting capacity more efficient, through adding greater diversity, increasing their use of retrocession, or by sharing more risks with the capital markets.
In particular, we expect to see an uptick in capital market quota shares as traditional reinsurers look to leverage the capital markets to augment their own underwriting capacity, making it more feasible for them to maintain their presences in markets like Florida.
The Peel Hunt analysts also explain that the rate increases in Florida will have been disappointing for ILS or alternative capital investors as well, given their rapid reload after shouldering a significant share of losses from 2017.
The analysts cite the health of the Florida Hurricane Catastrophe Fund, the abundance of alternative capital and its ability to recapitalise after the losses, as well as the competition from traditional reinsurers who were seeking to defend their market share, all as factors that dampened rates at the Florida renewal.
"The fact that new money has been put to work at virtually the same rates as 2017 (the bottom of the market) will be as disappointing both for alternative capital investors hoping to benefit from a rate bounce as for the traditional reinsurance market," Peel Hunt's analysts team explains.
"Alternative capital investors will be wondering whether their risk reward is attractive, particularly after having seen a material part of their capital trapped in funds hit by 2017 losses," they continued.
The analysts note however that, "The main consolation is that Florida is the most attractively priced property cat reinsurance market in the US."
This goes a long way to explaining the attraction larger ILS fund markets find for Florida, the fact it remains some of the best priced property catastrophe reinsurance pricing on the globe.
If the risk concentration within Florida is carefully controlled within a broader diversified portfolio managed context and counterparties are being carefully selected by ILS fund managers to ensure quality business and claims processes, then further growth into the Florida reinsurance market for ILS funds still makes sense, even at the current rate level.
Add in the fact that where ILS fund managers are able to be more selective, or have demonstrated their support for ceding clients by paying losses from 2017, they could achieve higher rate increases than the index average, then even in the current rate environment the efficiency of ILS capacity makes underwriting in the Sunshine State still an attractive prospect for managers.
All of which suggests that ILS funds can continue their steady growth path, as long as the risk adjusted rates are attractive and their costs-of-capital can remain lower than traditional players.
Increasingly traditional reinsurers are leveraging quota share collateralised reinsurance capacity as part of an effort to reduce their own costs-of-capital and to maintain their foothold in key markets like Florida, where prices do not always meet their return hurdles.
Whether that strategy can help to sustain the presence of smaller reinsurers in Florida, or whether it just shifts ever more of the risk into the capital markets, especially as investors learn where fees are most economical, remains to be seen.
It looks as if the July 1st reinsurance renewal, when many nationwide and other region U.S. accounts tend to renew, will be equally competitive and we could see rate increases decelerating even more, again suggesting that those who deployed their capital earlier this year are set to be the ones to benefit from better underwriting returns (as long as hurricanes and other catastrophes remain scarce).
Register now for our upcoming Singapore conference. Tickets on sale here.


———————————————————————

View all of our Artemis Live video interviews and subscribe to our podcast.
All of our Artemis Live insurance-linked securities (ILS), catastrophe bonds and reinsurance video content and video interviews can be accessed online.
Our Artemis Live podcast can be subscribed to using the typical podcast services providers, including Apple, Google, Spotify and more.
—————————————