The first catastrophe bond to transfer a portion of the National Flood Insurance Program's (NFIP) risk to the capital markets will increase significantly in size, as the FloodSmart Re Ltd. (Series 2018-1) issuance is understood to have expanded to $500 million, while pricing has dropped to the bottom of guidance during marketing.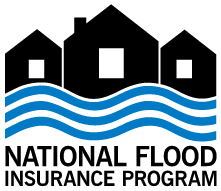 Being the first venture into the insurance-linked securities (ILS) market for the U.S. Federal Emergency Management Agency (FEMA), as it seeks to broaden its sources of reinsurance to include ILS funds and capital market investors, the FloodSmart Re cat bond looks set to provide hard evidence of investor demand for U.S. flood insurance risks.
The FloodSmart Re 2018-1 cat bond is set to be the first catastrophe bond to solely provide reinsurance coverage for flood risks and the first for the NFIP, with two tranches of notes being sold to ILS funds and ILS investors in order to collateralize underlying reinsurance agreements covering a portion of the NFIP's U.S. flood exposure.
The transaction launched over a week ago with a targeted size of $275 million of coverage across the two tranches of FloodSmart Re 2018 cat bond notes.
Now, we're told that investor demand has helped FEMA to maximise on its appetite for capital markets backed flood reinsurance and that the expectation is now for the FloodSmart Re cat bond to increase in size by 82% to secure $500 million of reinsurance for the NFIP.
At launch, Bermuda domiciled FloodSmart Re Ltd. was targeting the issuance of a $200 million Class A tranche and a $75 million Class B tranche of notes, both of which would provide reinsurance protection for FEMA and the NFIP's exposure to flood events directly caused by U.S. named storms, on a per-occurrence and indemnity basis.
We're now told that the Class A tranche, with its expected loss of 4.94% has grown by 63% to $325 million in size, while its pricing is set to settle at the bottom end of the marketed 11.25% to 12% range, so is expected to pay investors a coupon of 11.25%.
The Class B tranche, which is the riskier with its expected loss of 6.32%, has grown by 133% to $175 million in size and its pricing has now been fixed again at the lowest end of the marketed range of 13.5% to 14.25%, so with investors set to receive a coupon of 13.5%.
Both tranches have clearly experienced strong demand from ILS funds and investors, hence FEMA has opted to increase the size significantly while securing the cost of the reinsurance and risk transfer at the lowest end of guidance expected.
With the cat bond set to sit partially alongside FEMA's $1.46 billion of private NFIP flood reinsurance was purchased at January 1st 2018, the new FloodSmart Re cat bond will now cover a larger than anticipated share of losses within the layer that attaches at $5 billion of NFIP losses and extends up to $10 billion.
Following the successful completion of the FloodSmart Re issuance, which is slated for the end of July, FEMA will then benefit from $1.96 billion of flood reinsurance protection, with the capital markets and ILS investors contributing more than a quarter of the total program.
Given the flexible nature of a cat bond program and the ability to issue further series of notes in years to come, it is to be hoped that FEMA sees the potential to de-risk the NFIP's flood insurance portfolio with the help of the ILS market and its investors, resulting in further FloodSmart Re cat bonds in years to come.
We'll keep you updated as the first FEMA and NFIP FloodSmart Re Ltd. (Series 2018-1) issuance is completed and you can read about this and every other catastrophe bond transaction in the Artemis Deal Directory.
———————————————————————

View all of our Artemis Live video interviews and subscribe to our podcast.
All of our Artemis Live insurance-linked securities (ILS), catastrophe bonds and reinsurance video content and video interviews can be accessed online.
Our Artemis Live podcast can be subscribed to using the typical podcast services providers, including Apple, Google, Spotify and more.
—————————————