Farmers Insurance has reported a $1.2 billion gross loss from the northern California wildfires that struck the states wine region in october 2017, but robust reinsurance arrangements mean the insurer only expects to retain $90 million of the bill.

Reinsurance capacity looks set to take a significant portion of the industry losses from the California wildfires and as a result retrocession arrangements are also likely to pay their share, which ensures the ILS fund and alternative capital markets will assist in paying the claims.
Farmers Insurance is the second major primary insurer to reveal a large loss from the wildfires, after Nationwide Mutual reported a $1.23 billion impact just from the Tubb's wildfire in California.
Farmers gross loss from the wildfires that struck the Butte, Lake, Mendocino, Napa, Nevada, Sonoma, and Yuba counties of California, is expected to be $1.2 billion, from more than 4,000 claims received.
After reinsurance the insurer expects that to come down to just $140 million and after tax is taken into consideration just $90 million.
Farmers Insurance has one of the largest market shares in California, estimated at around 12%. State farm also has 12%, according to KBW analyst data, but has not yet reported its losses from the northern wildfires in the state.
With wildfires still burning in the south and another loss to come as a result, it's to be expected that these insurers will be exposed to further losses and as a result reinsurance and retrocession claims will increase as well.
Join us in New York in February 2018 for our next ILS conference

———————————————————————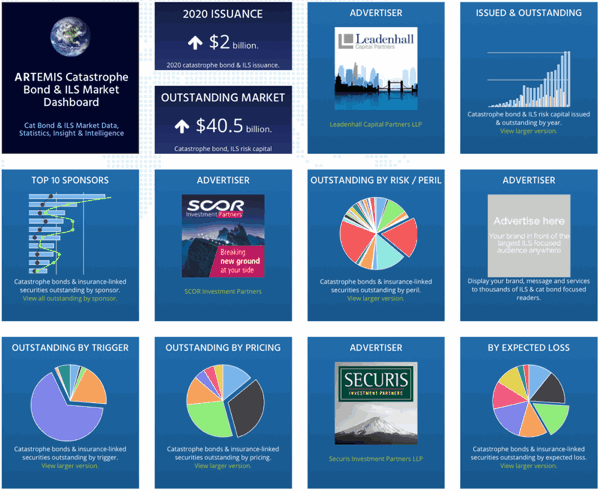 Analyse catastrophe bond market issuance using the Artemis Dashboard and Charts.
We've tracked more than 650 cat bonds and related ILS transactions since 1996, all of which are included in our extensive Deal Directory.
Use the Artemis Dashboard and our Cat Bond Market Charts to analyse this market!