Bermudian reinsurance firm and third-party capital manager Everest Re has reported an increase in its losses from the California wildfires of late 2017, which the company says it will book in the first-quarter.

Industry loss estimates for the California wildfires have risen since the end of 2017, which has led to Everest Re announcing that it expects to take a $100 million catastrophe loss in the first-quarter of this year, largely due to the rising impact from the fires.
Everest Re said that the $100 million of Q1 2018 catastrophe losses are net of reinsurance recoverables and reinstatement premiums and the reinsurer cites them as from the wildfires and "related events" which could include the mudslides as well, we suspect.
Being net of reinsurance, there is a chance the increased losses flowing through from the California wildfires and related events could also have some level of impact, although perhaps only attritional, to Everest's collateralized reinsurance vehicle Mt. Logan Re.
Mt. Logan Re tends to take some losses for major catastrophe events that Everest Re has exposure to.
Everest Re said that industry loss estimates now project the impacts from the California wildfire at over $13 billion.
The firms Kilimanjaro catastrophe bonds do not cover wildfire risks, so are not exposed to the increased catastrophe losses Everest Re has reported.
Register now for our upcoming ILS conference, July 12th 2018, Singapore

———————————————————————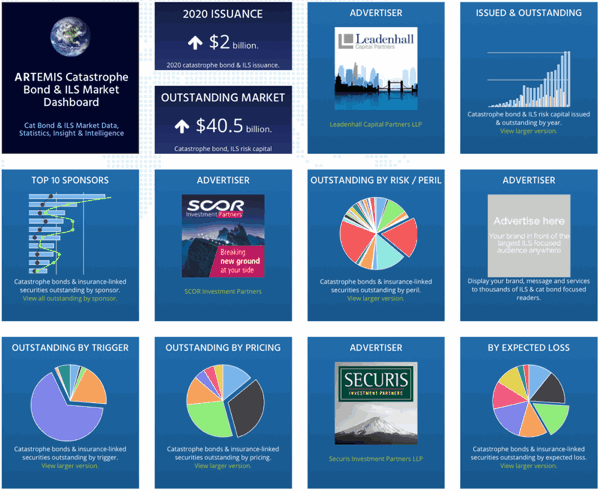 Analyse catastrophe bond market issuance using the Artemis Dashboard and Charts.
We've tracked more than 650 cat bonds and related ILS transactions since 1996, all of which are included in our extensive Deal Directory.
Use the Artemis Dashboard and our Cat Bond Market Charts to analyse this market!