Eurus II, the catastrophe bond nearing the end of it's marketing phase, from Hannover Re has proved to be a popular one. It's been upsized from it's initial €75m size to €150m. Demand from investors was said to high as those with insurance-linked security portfolios seek to diversify away from the usual U.S. hurricane risk with a slice of European windstorm risk which Eurus II provides. There also seems to have been genuine appetite from investors seeking to enter the market as well with issuance still slower than in years before the recent financial crisis.
Full details on Eurus II can be found in our Deal Directory.
———————————————————————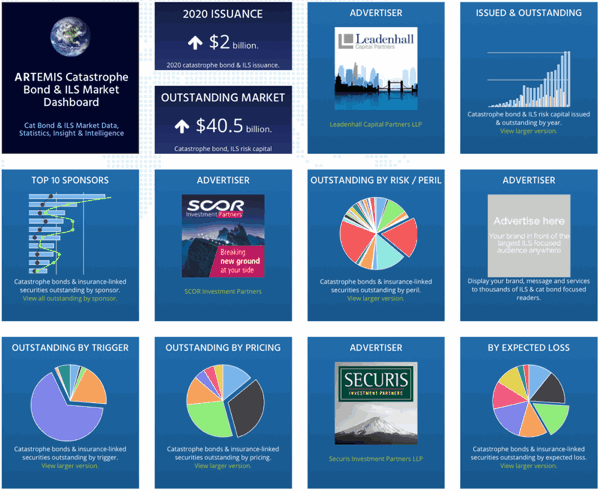 Analyse catastrophe bond market issuance using the Artemis Dashboard and Charts.
We've tracked more than 650 cat bonds and related ILS transactions since 1996, all of which are included in our extensive Deal Directory.
Use the Artemis Dashboard and our Cat Bond Market Charts to analyse this market!