Six months after we wrote about the start of discussions in Canada on whether catastrophe bonds would be suitable for transferring the risks of earthquakes in the country, the Canadian Underwriter reports that progress on the initiative is about to be made as the Insurance Bureau of Canada has announced their interest and involvement.

At their annual regulatory affairs event yesterday, President of the Insurance Bureau of Canada Don Forgeron, said that the IBC are launching a project to research the risks of earthquakes in British Columbia and eastern Canada.
The research project will see the IBC perform an analysis of the risks and potential insured losses that could arise from earthquakes, research into preparedness and response planning, research into consumer earthquake insurance, research into the roles of government and the insurance industry in financial recovery after an event and finally a consultation paper on tax treatment of insurance reserves and the potential for catastrophe bonds to be used to provide an alternative source of reinsurance capital.
The research project is likely to take between 12 to 24 months to be fully rolled out. It will be interesting to see whether the IBC recommend cat bonds, we feel it's likely they will as they can provide the peak cover that quakes demand. We'll update you when we hear more on this interesting initiative.
———————————————————————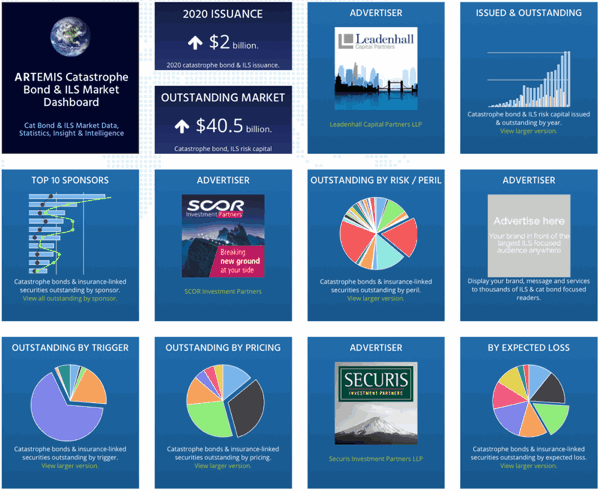 Analyse catastrophe bond market issuance using the Artemis Dashboard and Charts.
We've tracked more than 650 cat bonds and related ILS transactions since 1996, all of which are included in our extensive Deal Directory.
Use the Artemis Dashboard and our Cat Bond Market Charts to analyse this market!