Deutsche Bank have been awarded for their work as a hedge fund administrator at the Hedge Funds World Middle East conference as part of its Middle East Awards 2012 Ceremony. Deutsche Bank's Alternative Fund Services business won the 'Best Fund Administrator' award which is judged based on diversification of products and services, approach to back office services as well as responsive and professional customer service.

One of the many fund types that Deutsche Bank provides administration services are insurance-linked funds and also alternative investment funds who allocate to the insurance-linked securities sector. Services offered by Deutsche Bank include fund administration, transfer agency services, trustee services, securities custody, cash management and specialist corporate services in a number of tax-neutral locations.
F. Jim Della Sala, Global Head of Trust and Agency Services, Deutsche Bank, said; "We are pleased to have won the Best Fund Administrator award from Hedge Funds World. This accolade demonstrates and endorses the strength of our hedge fund administration offering as well as confirms Deutsche Bank as a leading provider of these services."
Mike Hughes, Head of Alternative Fund Services in EMEA and Asia, Deutsche Bank added; "Over the last year the Alternative Fund Services team has rebuilt its operating model and implemented new technology, which has been recognized in the market as best in class. This complements the depth of our product capabilities as well as our client-centric service approach."
———————————————————————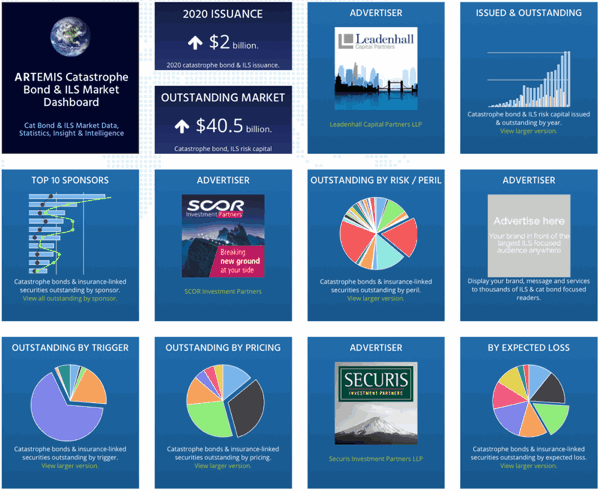 Analyse catastrophe bond market issuance using the Artemis Dashboard and Charts.
We've tracked more than 650 cat bonds and related ILS transactions since 1996, all of which are included in our extensive Deal Directory.
Use the Artemis Dashboard and our Cat Bond Market Charts to analyse this market!