The estimate of insurance and reinsurance industry loss due to the impacts of extra-tropical cyclone (or European windstorm) Thomas (which was also known as Doris in the UK) has been increased by 17% to EUR 249 million, by PERILS AG.

Extra-tropical cyclone Thomas struck the British Isles, the Netherlands, Belgium and Germany on the 23rd and 24th February 2017, with strong winds that resulted in maximum wind gusts as high as 152km/h in the UK and 150km/h in Germany.
PERILS provided an initial estimate of the property market loss to insurance and reinsurance interests on the 6th April, saying that extra-tropical cyclone Thomas was estimated to cost the industry EUR 213 million, with most of those losses seen in the UK and Germany.
Now, PERILS has revisited the estimate and increased it by 17%, with its second scheduled update putting the industry exposure at EUR 249 million.
The update to the loss from this extra-tropical cyclone takes European windstorm losses for the last winter to EUR 675 million, consisting of EUR 234 million for January's windstorm Egon, EUR 192 million from windstorm Zeus in March and this updated Thomas loss estimate.
PERILS will update again on the Thomas loss in August, with a loss estimate provided in higher resolution by CRESTA zone and by the property sub-lines Residential, Commercial, Industrial and Agricultural, which will enable insurance and reinsurance interests to better analyse the events impact.
———————————————————————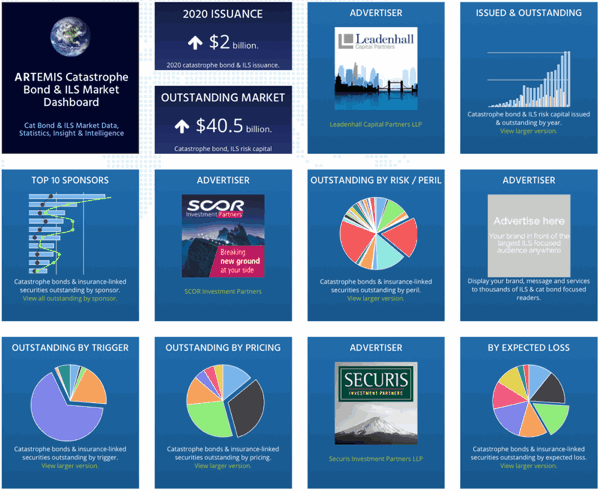 Analyse catastrophe bond market issuance using the Artemis Dashboard and Charts.
We've tracked more than 650 cat bonds and related ILS transactions since 1996, all of which are included in our extensive Deal Directory.
Use the Artemis Dashboard and our Cat Bond Market Charts to analyse this market!