The Credit Suisse Asset Management (CSAM) insurance-linked strategies team and sub-advisor ILS Investment Management (ILSIM) are in the process of raising a second ILS fund focused on property and casualty run-off opportunities, with filings showing around $282.5 million successfully raised of a targeted maximum of $800 million.

The two firms, the Credit Suisse ILS unit which has almost $9 billion of ILS and reinsurance linked assets under management, and ILS Investment Management, which is an insurance-linked investment focused asset manager owned by the Bermudian legacy and run-off specialist Armour Group, launched their first legacy P&C focused ILS fund in Autumn 2014 with $576m of committed capital to invest in run-off business.
That strategy has seemingly been a success and now the pair are raising funds for a second ILS fund focused on opportunities in the P&C run-off market.
It could be an opportune time, given the run-off market has seen a rise in activity and following recent catastrophes and industry losses it is expected that legacy P&C insurance and reinsurance business may become increasingly available to acquire.
According to SEC filings two fund structures will support the second capital raise, with ILS Property & Casualty Feeder Fund II, L.P. and ILS Property & Casualty Fund II, L.P. vehicles both filing Form D notices with the SEC.
The filing for the ILS Property & Casualty Feeder Fund II, L.P. shows that $268 million has been raised through this fund structure, while the filing for the ILS Property & Casualty Fund II, L.P. shows another $14.5 million raised, so a possible total of $282.5 million.
Both filings show a maximum offering amount of $800 million, so there's a good chance that there will be more to come, or assets raised elsewhere, for the second edition of the ILS P&C run-off fund strategy.
The ILS P&C Fund strategy from Credit Suisse and ILSIM offers something unique to ILS investors, a differentiated strategy based on run-off portfolios and with Armour Holdings onboard, managed by one of the top firms in the legacy market.
Having the expertise in acquiring and managing run-off business is key for a strategy like this ILS fund, as it is an entirely different proposition to managing a portfolio of one year reinsurance contracts, as is more typical in the ILS market.
———————————————————————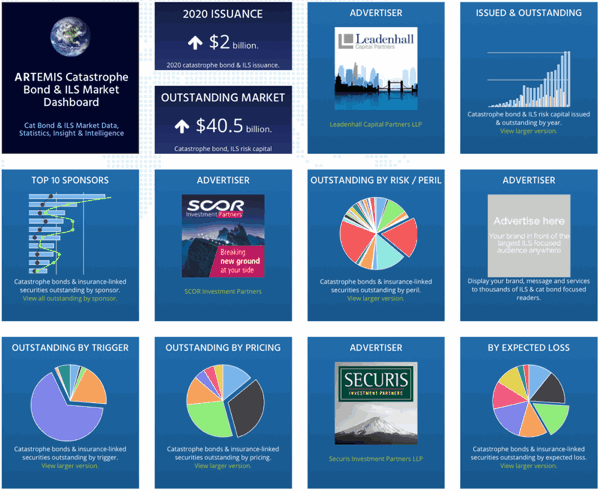 Analyse catastrophe bond market issuance using the Artemis Dashboard and Charts.
We've tracked more than 650 cat bonds and related ILS transactions since 1996, all of which are included in our extensive Deal Directory.
Use the Artemis Dashboard and our Cat Bond Market Charts to analyse this market!