Commercial property & casualty (P&C) insurance rates rose for the second consecutive quarter in Q1 2018, with premiums increasing by 1.7% on average across all sized accounts, but the influence of alternative reinsurance capital remains strong, according to the Council of Insurance Agents & Brokers (CIAB).

Alternative reinsurance capital, from insurance-linked securities (ILS) fund specialists and that used by re/insurers to augment their own capacity, has been pressuring commercial lines over the last few years, as its influence spread beyond reinsurance and retrocession.
ILS players have been more directly backing portfolios of primary commercial insurance risks, while at the same time commercial carriers have been launching their own initiatives to make third-party capital backed reinsurance work harder for them.
But after the major losses of 2017 commercial P&C insurance rates have responded, rising by 0.3% on average across all sized accounts in the fourth-quarter of 2017 and now that rate of increase has accelerated, with average premiums across all sized accounts increasing 1.7% in Q1 of 2018.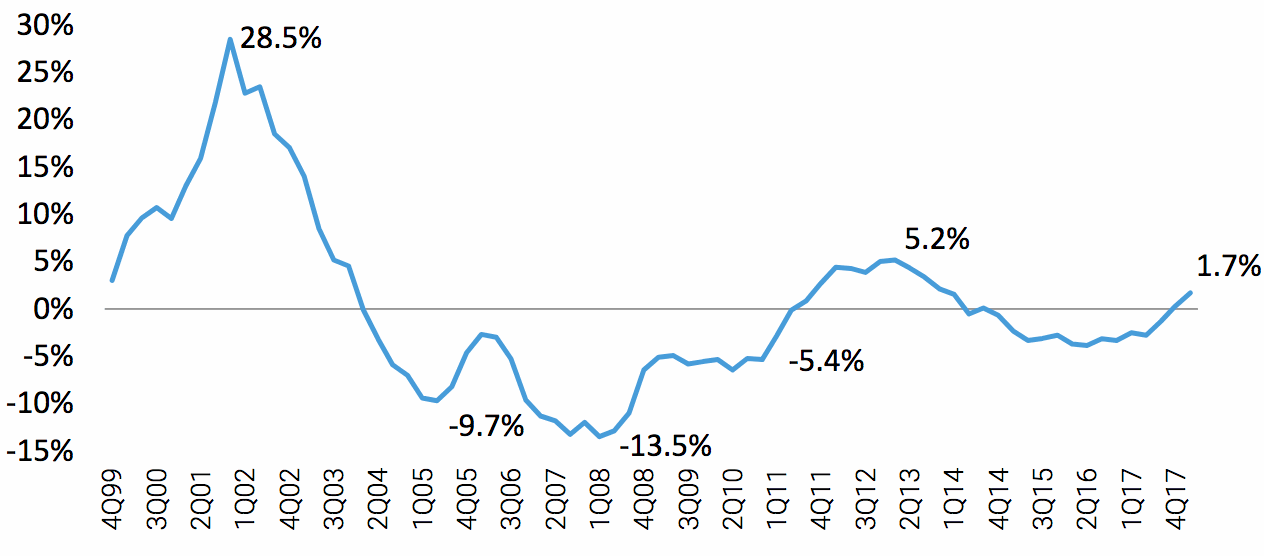 The two consecutive quarters of premium rate increase in commercial P&C insurance comes on the back of three years of soft market conditions, according to the CIAB.
However, after the major losses experienced, the CIAB believes we could be at the beginning of a sustained period of rate increases, as P&C insurers look to recover their losses and reverse the steady declines seen in recent years.
"While we find ourselves in the beginning of a transitional market, carriers continued to be aggressive on new business due to excess and alternative capital in the market," said Ken A. Crerar, President & CEO of the CIAB.
Commercial property insurance is the area of the market of most relevance to alternative capital and ILS funds and here rate increases accelerated as well, after increases of 2.4% in Q4 2017 the increase was seen as 3.4% in Q1 2018.
Respondents to its latest survey on commercial insurance rates said that while the 2017 hurricanes and catastrophes have had some effect on commercial property insurance pricing, it has not been as much as was hoped for.
That said, the 3.4% rise in commercial property rates in Q1 2018 was the highest rise in three consecutive quarters of upwards premium movement, which if it can be sustained could significantly assist P&C insurers in raising their returns.
But, catastrophe exposed commercial property, especially on the coast, continued to face the greatest pricing pressure, along with higher deductibles and more restrictive underwriting terms and conditions, the CIAB's survey found.
A respondent to the survey explained that they had, "expected to see a change (tightening) in property, but it never materialized due to an abundance of capacity."
The CIAB noted that "excess risk transfer capacity from both traditional and nontraditional capital" has resulted in "aggressive underwriting, excess capacity and competitive pricing" in the commercial P&C insurance marketplace.
One respondent to the CIAB's survey spelled out just how challenging market conditions are in commercial P&C insurance.
"The days of the cyclical marketplace are pretty much gone with alternative capital reigning in as reinsurance price increases," said the explained respondent from a national brokerage firm. "With $700B+ in surplus, it will take an unprecedented event to change the market to an overall hard market."
With efforts to source risk more directly and from higher up the risk to capital value-chain underway at many ILS funds and reinsurance companies, the influence of reinsurance capital and ILS capacity is set to increase in commercial P&C insurance, particularly the catastrophe exposed property segment of the market.
That suggests the premium increases witnessed may not persist for all that long, as competition for prime commercial property underwriting may increase significantly over years to come.
Register now for our upcoming ILS conference. Tickets on sale here.


———————————————————————

View all of our Artemis Live video interviews and subscribe to our podcast.
All of our Artemis Live insurance-linked securities (ILS), catastrophe bonds and reinsurance video content and video interviews can be accessed online.
Our Artemis Live podcast can be subscribed to using the typical podcast services providers, including Apple, Google, Spotify and more.
—————————————