The impacts of two days of severe storms and large hail on the metro area of Denver, Colorado earlier this week will drive minimally hundreds of millions of dollars of insurance and reinsurance losses, as the number of claims reported is set to rise to at least 20,000, according to sources.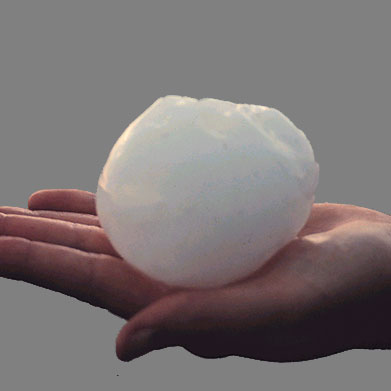 As of yesterday, insurers State Farm and USAA had between them reported over 17,500 claims from the Colorado hail storm, so when other insurers claims are added as well the total figure is expected to rise over 20,000.
State Farm said Thursday morning that it had received 6,000 automobile claims and more than 1,300 property insurance claims, while it also said that losses to vehicles were as high as 60% and it was working off an average claims figure of $6,000 currently.
While the severe hail is a serious event, it doesn't yet come close to the 84,000 claims filed for a hail event last year in the region.
However the expectation is that the final insurance and reinsurance bill could tip over the billion mark as claims continue to pour in.
Golf and base-ball sized hail was widely reported in swathes across the metro region of Denver, resulting in damage to cars, homes and commercial properties.
The area of Denver typically experiences three or four hail catastrophes, defined as insured losses above $25 million by PCS, each year.
This hail outbreak was part of a multi-day period of severe and convective weather across the Rockies and Plains.
Alongside the large hail that struck the Denver, Colorado metro region on June 18th and 19th, there was also damage from straight-line winds and isolated tornadoes across the Northeast, as well as flash flooding in the Midwest, according to Aon's Impact Forecasting division.
Impact Forecasting said, "Given historical payment trends, it is anticipated that more than two-thirds of the economic loss will be covered by insurance.
"It remains too preliminary to provide a specific economic or insured loss estimate at this time. However, given the location of the hail swaths in Colorado and simple comparisons to historical events in this same region, it is expected that the financial toll will easily reach into the hundreds of millions (USD)."
With insurers such as USAA and State Farm exposed there is always the chance that losses from this hail storm and related convective weather outbreak are sufficiently high to count as an aggregate event under their reinsurance arrangements.
For USAA this could even become another catastrophe event that further erodes its Residential Re cat bond coverage, increasing the losses investors already expect.
Register for our upcoming Singapore ILS conference before tickets run out!


View all of our Artemis Live video interviews and subscribe to our podcast.
All of our Artemis Live insurance-linked securities (ILS), catastrophe bonds and reinsurance video content and video interviews can be accessed online.
Our Artemis Live podcast can be subscribed to using the typical podcast services providers, including Apple, Google, Spotify and more.