The CME is expanding it's locations for weather trading all the time. Today they've announced the addition of Oslo, Norway; Little Rock, Ark.; Los Angeles, Calif.; Colorado Springs, Colo.; Jacksonville, Fla.; Raleigh, N.C.; and Washington DC which brings the total number of locations for city temperature contracts to 42 (broken down as 24 in the U.S., 10 in Europe, six in Canada and two in Japan).
The CME provides contracts on temperature, snowfall, frost and hurricanes but not yet on general precipitation. Does anyone know if they have any objectives to cover rainfall as well? There must be many leisure related organisations who could benefit hugely from this.
———————————————————————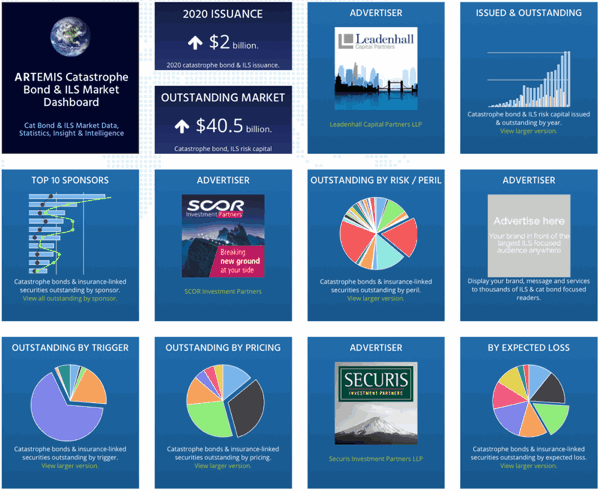 Analyse catastrophe bond market issuance using the Artemis Dashboard and Charts.
We've tracked more than 650 cat bonds and related ILS transactions since 1996, all of which are included in our extensive Deal Directory.
Use the Artemis Dashboard and our Cat Bond Market Charts to analyse this market!