Investment manager Clariden Leu has reopened their Luxembourg based catastrophe bond and insurance-linked security investment funds to new subscriptions as a result of the improving market and increased issuance. All of the Clariden Leu dedicated catastrophe bond funds have been closed to new subscribers since May 2011 due to the lack of new deals coming to market last year. Now the situation and outlook has improved they feel they can accommodate some new capital inflows to their Clariden Leu (Lux) I – Cat Bond Fund.

The fund reopened to new business on the 3rd January with Clariden Leu saying that due to a "solid flow of new cat bond issues and the signals in the market are showing a continuing strong issuance activity going forward" they were reopening the fund to new capital. They say that they have been able to significantly increase the investment level within the fund in the last few months, meaning they have been actively investing in whatever new cat bonds they can. Based on activity in the primary cat bond market Clariden Leu see's sufficient investment opportunities to allow for the deployment of new capital.
Given that deal flow is only just picking up in the primary cat bond market we'd imagine that capacity for new capital in the fund may be limited, but with an active 2012 of issuance predicted we hope to see the Clariden Leu fund remain open this year. The ability for funds to continually accept new capital inflows is becoming a barometer of the cat bond and ILS markets health, so seeing fund managers actively encouraging new subscriptions is a positive sign.
———————————————————————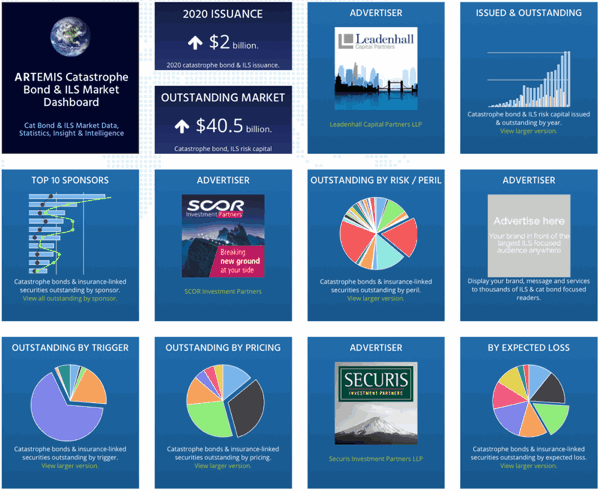 Analyse catastrophe bond market issuance using the Artemis Dashboard and Charts.
We've tracked more than 650 cat bonds and related ILS transactions since 1996, all of which are included in our extensive Deal Directory.
Use the Artemis Dashboard and our Cat Bond Market Charts to analyse this market!