Hurricane Earl passed close enough to the Caribbean island state of Anguilla yesterday to trigger a payment under the Caribbean Catastrophe Risk Insurance Facility (CCRIF). Early reports suggest that Earl, a major Category 4 hurricane, blew roofs off buildings in Anguilla, downed power lines and caused beach erosion and flooding from the storm surge and heavy waves.

Anguilla is covered for both tropical storm and earthquakes under the CCRIF program. Hurricane Earl was powerful enough to trigger their cover provided by the facility. Preliminary calculations made by the CCRIF using their hurricane loss model show that Anguilla should receive just over $4m in 14 days time.
Antigua, Barbuda, St Kitts and Nevis were luckier and escaped with only minor damage and flooding along their coastlines. Had Earl taken a slightly more westward track through the Caribbean it could have been devastating as it would have passed right through the Leeward islands.
Anguilla will be relieved to receive the $4m payout so promptly and this again demonstrates the benefit of the CCRIF. Normal insurance may have taken weeks or months to payout to the Anguilla government. Receiving payments quickly is essential for disaster risk management to give countries the best possible chances to recover from their losses.
———————————————————————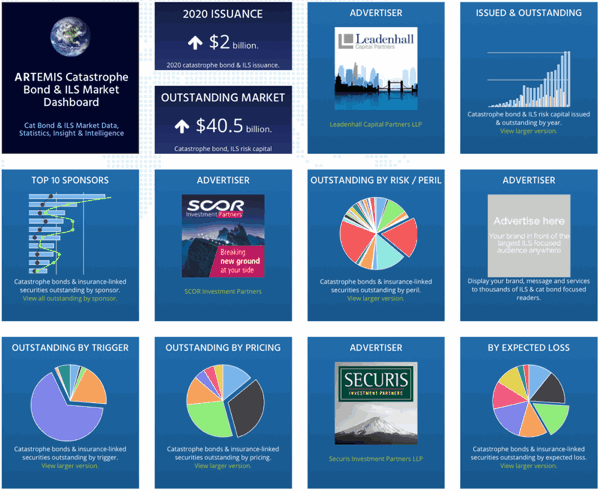 Analyse catastrophe bond market issuance using the Artemis Dashboard and Charts.
We've tracked more than 650 cat bonds and related ILS transactions since 1996, all of which are included in our extensive Deal Directory.
Use the Artemis Dashboard and our Cat Bond Market Charts to analyse this market!