The Cayman Islands Stock Exchange (CSX) has released some figures on the amount of catastrophe bond programmes and series which are listed on the exchange. The CSX now has over 100 programmes and series listed with a total value of approximately $8.5 billion. The CSX listed its first cat bond, Ajax Re Ltd., back in 2007 and has managed to attract a consistent flow of new issuers to the islands ever since.

The Cayman Islands have been pushing for more reinsurance and captive business over the last few years and today's announcement says that they now have 739 captives domiciled there with assets of $68.5 billion.
CSX Chairman Anthony Travers said; "The lead position taken by the Cayman Islands in relation to the establishment and listing of these highly sophisticated securities should serve as an example of how to generate positive economic results through innovation,appropriate regulation and an in depth understanding of the international financial marketplace."
Bermuda has been pushing for a greater share of the insurance-linked security and cat bond market in recent years as well, with some success, now hosting over $3.5 billion worth of ILS and cat bond listings on the Bermuda Stock Exchange.
With other domiciles beginning to show interest in ILS and cat bonds, Jersey and Guernsey are just two we've heard of recently, the two dominant hosts to cat bond issuers may have more competition in future.
———————————————————————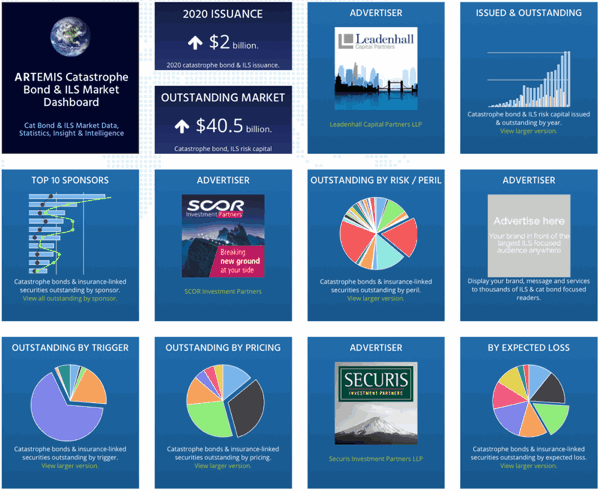 Analyse catastrophe bond market issuance using the Artemis Dashboard and Charts.
We've tracked more than 650 cat bonds and related ILS transactions since 1996, all of which are included in our extensive Deal Directory.
Use the Artemis Dashboard and our Cat Bond Market Charts to analyse this market!