The Cayman Islands are to amend their insurance legislation in an attempt to attract more reinsurance business to the islands. The Caymans are a popular domicile for hedge funds, banks, captives and re/insurers as well as being the domicile home to many insurance-linked securities and catastrophe bond special purpose vehicles.

The Cayman Islands Insurance Law 2010 was enacted late last year and updated regulations for SPV's and insurers. Now they are going to amend those laws to help attract more reinsurance business to the island by making it a more attractive location to domicile.
Changes are expected to include new immigration incentives for the reinsurance industry to fast track and extend work permits for executives moving to the islands.
The regulatory environment in the Caymans, combined with the service sector that resides there and the tax advantages of locating on the islands will make them an attractive draw for reinsurers looking to set up new offices or re-locate from current domiciles. Any increase in reinsurance business on the islands is likely to result in an increase in ILS SPV's located there as well.
———————————————————————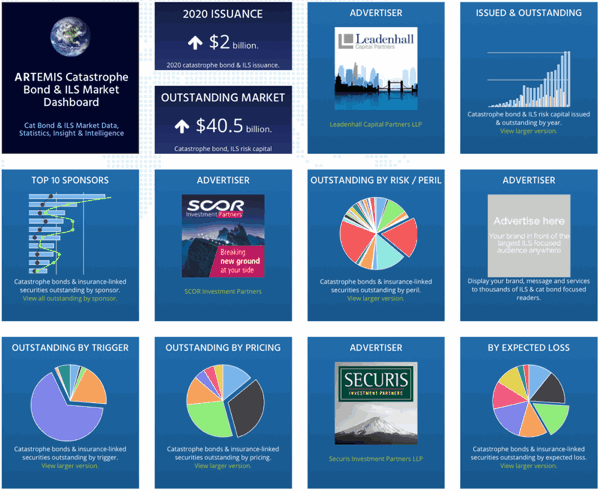 Analyse catastrophe bond market issuance using the Artemis Dashboard and Charts.
We've tracked more than 650 cat bonds and related ILS transactions since 1996, all of which are included in our extensive Deal Directory.
Use the Artemis Dashboard and our Cat Bond Market Charts to analyse this market!