Guy Carpenter Securities have a new briefing out titled 'Push Pandemic Out of Insurance – Capital Markets Provide Necessary Depth'. It explains that while managing pandemic risk is a very difficult task for the traditional insurance market to accommodate the depth and flexibility of capital markets may provide a robust alternative.
They continue to say that the only viable alternative is to get the risk out of the (re)insurance market and into the capital market (which will provide the depth and liquidity needed) through the use of instruments such as index based mortality bonds.
The full report is available as a PDF file here.
———————————————————————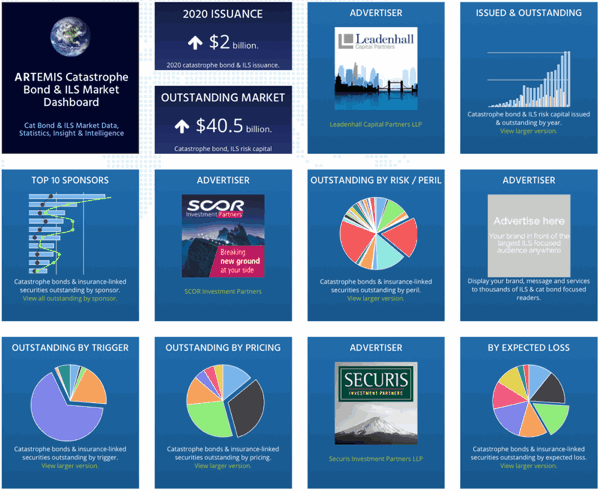 Analyse catastrophe bond market issuance using the Artemis Dashboard and Charts.
We've tracked more than 650 cat bonds and related ILS transactions since 1996, all of which are included in our extensive Deal Directory.
Use the Artemis Dashboard and our Cat Bond Market Charts to analyse this market!