Brexit, or the impending exit from the European Union by the United Kingdom, has been seen to be deterring some potential sponsors of insurance-linked securities (ILS) transactions under the recently launched UK ILS regulatory and tax framework.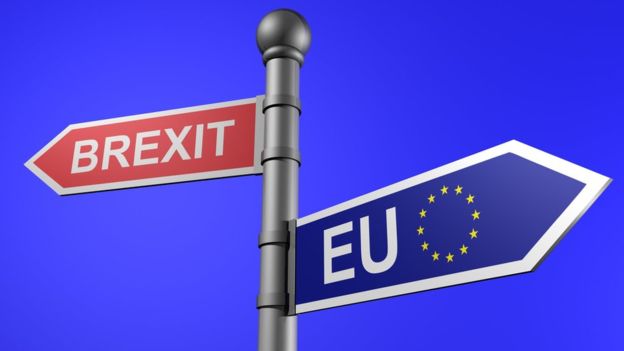 At an event held at Lloyd's this morning by the Lloyd's Market Association (LMA) and Vario Partners, panelists said that the level of activity seen utilising the new UK ILS regime has not been as high as hoped for, with uncertainty surrounding Brexit proving one hindrance to the UK securing a share of the burgeoning ILS market.
Speakers said that demand for the UK ILS structure is coming, but for certain sponsors, the impending Brexit date and uncertainty that creates has been a deterrent for some from using the new UK ILS regime.
Solvency II comes up as an issue here as well, with the post-Brexit status of the UK's Solvency II equivalency not set in stone.
While the UK ILS regulatory and tax regime is seen as simple, more than fit for purpose and mirroring the structures and regimes in other domiciles, uncertainty is always a negative and where European sponsors are concerned this could hold them back from looking to the UK as an ILS hub currently.
Rob Cannon, Special Counsel at law firm Cadwalader, Wickersham & Taft LLP, said that he has seen a, "Slight reluctance because of Brexit."
He went on to explain that, "Brexit has been deterring some European sponsors from using the UK ILS regulations."
"I think the constraint within which the UK regime has been created is Solvency II, and the need for it to be Solvency II compliant and satisfy the rules which are there in the Solvency II regulation, for what are termed special purpose vehicles," he said. "That has been a constraint, but post-Brexit there is an opportunity for the UK regime to move away from that.
"There is obviously a balance there, between having a regime that can be used by EU sponsors post-Brexit versus having a regime that is a little more flexible and developed than what's in Solvency II, because some aspects of the Solvency II regime are a little conflicted."
The suggestion here perhaps is that after Brexit the UK could move away from Solvency II, making its regulations more flexible and welcoming. But how that would impact the London insurance and reinsurance market, which relies on its equivalency as being currently under Solvency II remains to be seen, potentially being detrimental to the market overall.
"I think at the moment for sponsors, a number of sponsors on the continent, the slight reluctance to use the UK regime is whether or not post-Brexit the decisions that the PRA (Prudential Regulatory Authority) would make are effectively black-boxed vis-a-vis their own national regulators," Cannon continued.
"At the moment under Solvency II a national regulator of an insurer in Italy, Germany or France, essentially has to accept the decisions of a regulator in an EU jurisdiction where the SPV is situated.
"I think there's a little bit of reluctance on the part of continental sponsors to move from perhaps Ireland, which they've been using, to the UK. Not that they don't recognise the UK regime can be more flexible and possibly a more efficient regime. Depending on how things work out in the Brexit negotiations we may see that change.
"But for insurers, reinsurers and syndicates in the UK and anywhere else outside the EU, the UK offers a very attractive proposition and to a certain extent the only thing we need to overcome now is a certain amount of inertia," he commented.
Brexit was always going to be a factor in attracting ILS to the UK and while seen as a potential deterrent right now, the hope would appear to be that a more flexible and open outcome may be the end-result.
But the fact is, it seems Brexit could have held up adoption and use of the UK ILS framework to a degree, at least among certain European sponsors which might have been hoped to have looked favourably on moving their transactions to the country under the new regime.
Register now for our upcoming ILS conference. Tickets on sale here.


View all of our Artemis Live video interviews and subscribe to our podcast.
All of our Artemis Live insurance-linked securities (ILS), catastrophe bonds and reinsurance video content and video interviews can be accessed online.
Our Artemis Live podcast can be subscribed to using the typical podcast services providers, including Apple, Google, Spotify and more.