Natural disasters will likely become more frequent in Brazil and more expensive in terms of loss of human lives and financial expenditure by the government to rebuild and support those without insurance. Frequency of natural disaster in Brazil is on the rise, according to this Business News Americas article quoting a Swiss Re exec, with heavy rain, flooding and avalanche (by which we assume they mean land/mud slides) increasing the most.

A flooding event in January this year in Sao Paulo and Rio de Janeiro states killed more than 80, left 6,000 homeless and cost the government $460m in reconstruction and recovery costs. The Swiss Re exec said the increase in frequency of disasters was due to a combination of climate change and increasing urbanization, risks that the majority of the developing world is now coming to terms with.
Parametric insurance solutions, which use models and triggers based on actual weather and climate conditions to calculate payouts, would help the Brazilian government reduce the financial and social impact of major disasters according to Swiss Re.
We've seen this model work in the Caribbean through the CCRIF catastrophe facility and parametric insurance is actively under discussion for other regions such as South East Europe and the Caucasus, Central Asia and Asian countries. Brazil, and indeed the whole of South America, would certainly benefit from a facility offering parametric insurance for rainfall and high winds and it's widely expected that such a facility will emerge over time as a risk financing facility for governments in the area.
———————————————————————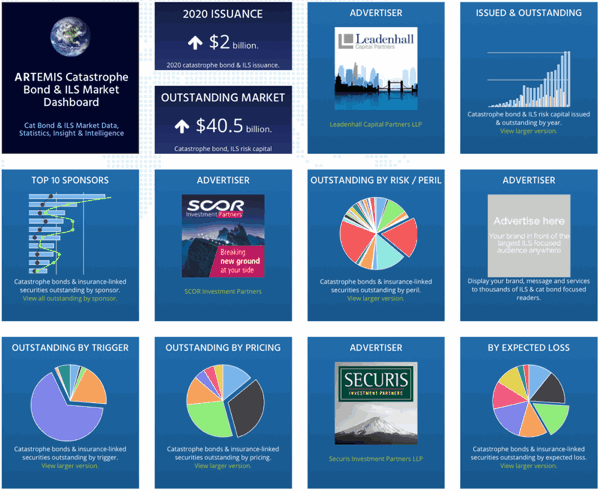 Analyse catastrophe bond market issuance using the Artemis Dashboard and Charts.
We've tracked more than 650 cat bonds and related ILS transactions since 1996, all of which are included in our extensive Deal Directory.
Use the Artemis Dashboard and our Cat Bond Market Charts to analyse this market!