Blue Wings Ltd is a catastrophe bond which transfers the risk of severe river floods in Great Britain and earthquakes in Canada and the US excluding California. This cat bond holds two risks; earthquake in Canada and the US (excluding California), using a "modeled loss" trigger and second, river flood in Great Britain using a second-generation parametric index trigger, the innovative part of the project. The deal provides cover for Allianz Global Corporate & Specialty AG.
Every year of the deals lifetime, Swiss Re who structured the deal, can request a reset of the notional portfolio of the earthquake exposure and/or a reset of the reference locations for the flood exposure and their respective weightings.
Risk Management Solutions has published a reset report for Blue Wings. The reset report includes updated attachment and exhaustion points for the U.K. river flood index and U.S. earthquake notional portfolio. The reset will become effective on Dec. 15, 2008.
Standard & Poor's have announced that the $150m of class A notes have kept their BB+ rating after this reset.
You can read all about this deal and many others in the Artemis Deal Directory.
———————————————————————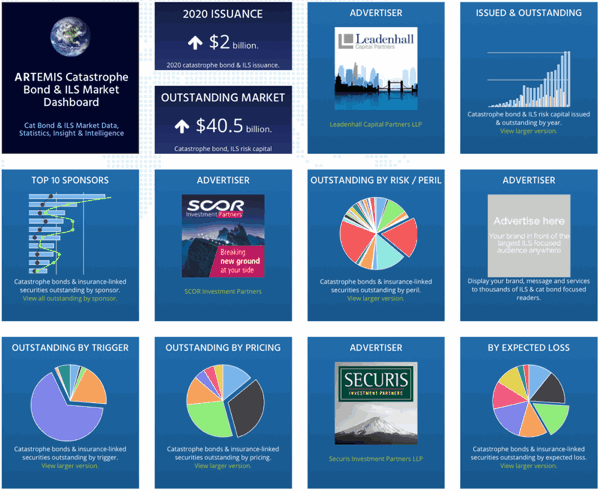 Analyse catastrophe bond market issuance using the Artemis Dashboard and Charts.
We've tracked more than 650 cat bonds and related ILS transactions since 1996, all of which are included in our extensive Deal Directory.
Use the Artemis Dashboard and our Cat Bond Market Charts to analyse this market!