The catastrophe bond market has got off to a good start this year after the issues of 2008. In a further sign of the increasing health and confidence in the issuance of catastrophe linked securities, it's emerged today that the recent Blue Fin Ltd. deal from Allianz Argos 14 GmbH has increased in size.
This the second deal from Allianz's SPV Blue Fin Ltd. was initially pegged at $150m but it now emerges that it's increased in size to $180m due to demand from investors.
It's a good sign that investors demand is outstripping the initial sizing the issuers have put on the table, but there may also be a contributory factor of the lack of other deals in the market with investors putting their money into whatever they can get. It could also be increased confidence with the new, more transparent structures and more secure swap counterparties. Whatever the reason, it shows that the market is still in good health and the capital markets still have a healthy appetite for these risks.
———————————————————————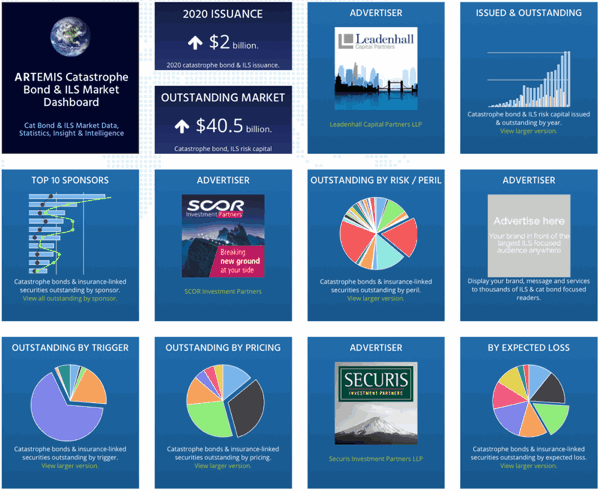 Analyse catastrophe bond market issuance using the Artemis Dashboard and Charts.
We've tracked more than 650 cat bonds and related ILS transactions since 1996, all of which are included in our extensive Deal Directory.
Use the Artemis Dashboard and our Cat Bond Market Charts to analyse this market!