Another busy week of news in the markets we cover has passed. This week we covered the launch of a Bermuda based cat bond issuance platform promising low-cost low-friction issuance for all, we also wrote about the plans of the TWIA to access the cat bond market during 2012 and another private cat bond issuance, this time from Solidum.  If you missed these or any other stories you can catch up on our articles from the last week with the top ten most read stories on Artemis.

Top ten most viewed articles on Artemis.bm, week ending 20th November 2011:
———————————————————————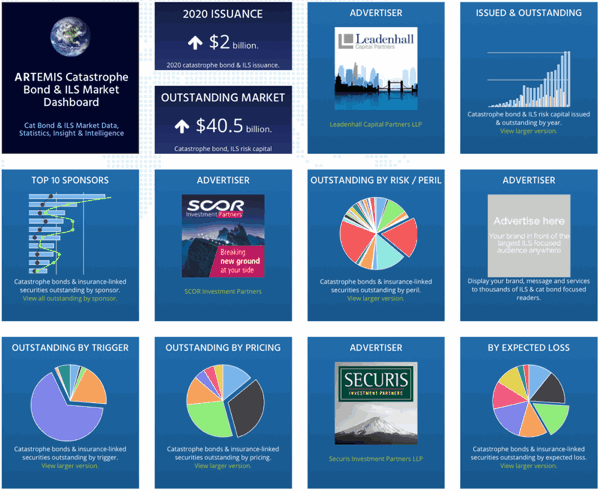 Analyse catastrophe bond market issuance using the Artemis Dashboard and Charts.
We've tracked more than 650 cat bonds and related ILS transactions since 1996, all of which are included in our extensive Deal Directory.
Use the Artemis Dashboard and our Cat Bond Market Charts to analyse this market!