Here's our Monday morning chance for you to catch up on the most viewed articles of the last week. We had a few technical issues last week after our web host suffered a major attack, sorry if this impacted your use of Artemis it was unfortunately out of our control. The problem is now rectified so this gives everyone who tried to visit Artemis last week a chance to catch up. Here are the most popular stories of the last seven days on Artemis.

Top ten most viewed articles on Artemis.bm, week ending 12th February 2012:
———————————————————————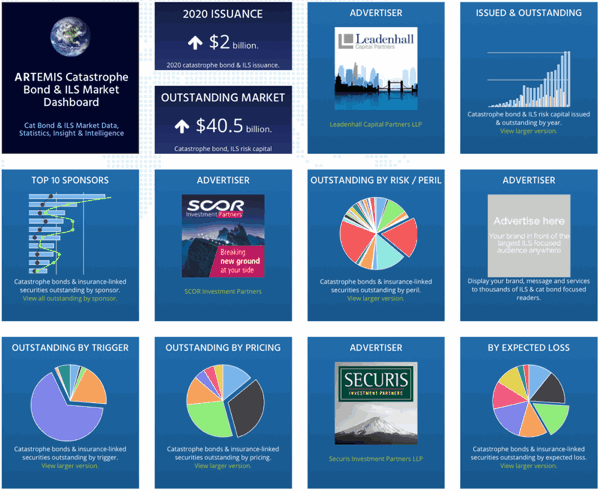 Analyse catastrophe bond market issuance using the Artemis Dashboard and Charts.
We've tracked more than 650 cat bonds and related ILS transactions since 1996, all of which are included in our extensive Deal Directory.
Use the Artemis Dashboard and our Cat Bond Market Charts to analyse this market!