It's Monday morning again and here's our post-Olympic catch-up of the most read articles during the last seven days. Many of you have been on vacation in recent weeks so we have left you a simple way to go back and find any important news you may have missed. Visit this page where you can read all of our previous Monday morning catch-ups. Here are the ten most popular articles from the last seven days on Artemis.

Top ten most viewed articles on Artemis.bm, week ending 12th August 2012:
If you've missed any of our weekly catch-ups due to being on vacation you can find them all here.
———————————————————————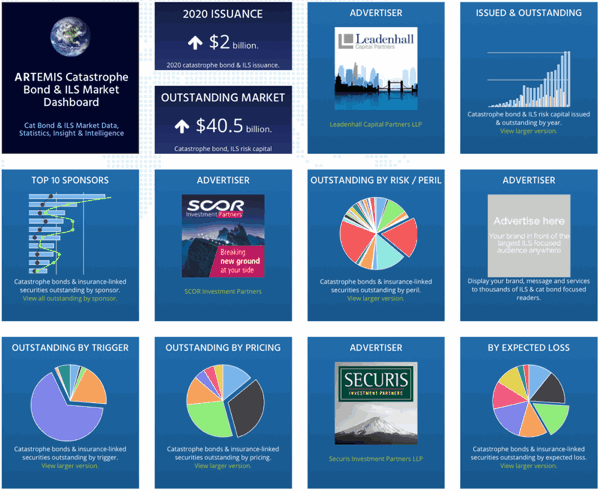 Analyse catastrophe bond market issuance using the Artemis Dashboard and Charts.
We've tracked more than 650 cat bonds and related ILS transactions since 1996, all of which are included in our extensive Deal Directory.
Use the Artemis Dashboard and our Cat Bond Market Charts to analyse this market!