It's been another busy week for news in the markets we discuss on Artemis, with a good range of topics covered. Here are the most popular stories of the last seven days on Artemis, which includes predictions for a bumper year for insurance-linked securities and catastrophe bonds, more details of come of the latest cat bonds, discussion of the already mounting tornado losses in the U.S. and more discussion of regulation which could affect the markets.

Top ten most viewed articles on Artemis.bm, week ending 11th March 2012:
———————————————————————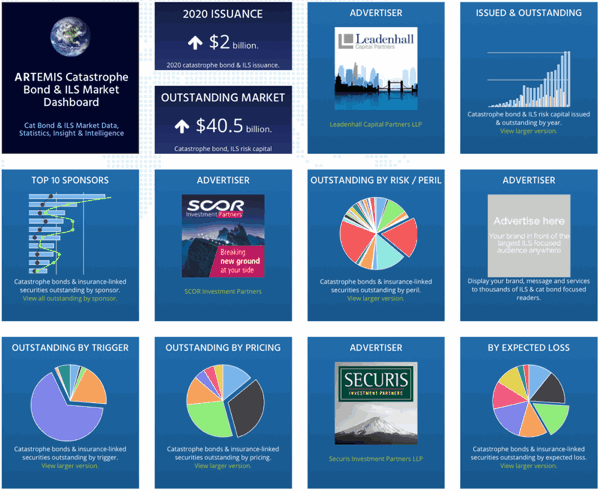 Analyse catastrophe bond market issuance using the Artemis Dashboard and Charts.
We've tracked more than 650 cat bonds and related ILS transactions since 1996, all of which are included in our extensive Deal Directory.
Use the Artemis Dashboard and our Cat Bond Market Charts to analyse this market!