The first quarter of 2011 has been particularly devastating as far as catastrophe losses go and it looks like Bermuda domiciled reinsurers are going to pick up at least $5 billion of the bill. The Royal Gazette reports that major commercial re/insurers from the Bermuda market have already declared around $4.6 billion of insured catastrophe losses and some of the big players have yet to report.

Companies including Renaissance Re, Catlin Group, Arch Capital, Axis Capital and Montpelier Re all have yet to announce losses from the catastrophe events in Japan so Q1 losses for Bermudian re/insurers are likely to be above $5 billion.
It's likely that some of these companies will have additional exposure to catastrophe bonds as some are active investors in the sector, whether they have exposure to Muteki Ltd. is unknown at this stage.
The high losses mean a big hit to re/insurers reserves which in turn could help to stimulate interest in catastrophe bond issuance and trading in industry loss warranties as companies seek to gain protection in time for the U.S. hurricane season. Whether any of these Bermudian companies could issue a cat bond remains to be seen.
———————————————————————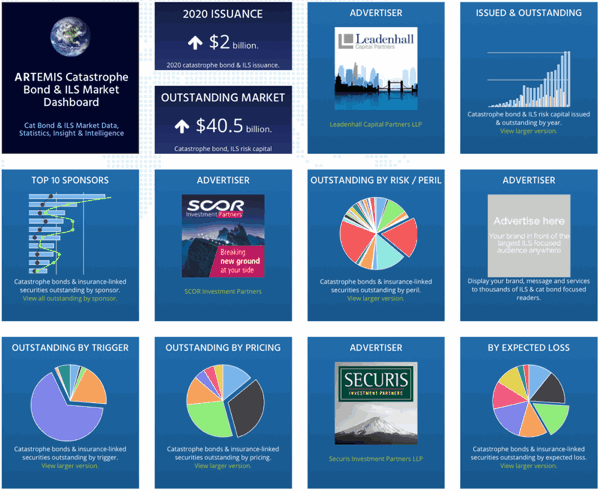 Analyse catastrophe bond market issuance using the Artemis Dashboard and Charts.
We've tracked more than 650 cat bonds and related ILS transactions since 1996, all of which are included in our extensive Deal Directory.
Use the Artemis Dashboard and our Cat Bond Market Charts to analyse this market!