AXIS Re, the global reinsurance business unit of AXIS Capital Holdings, has named Megan Thomas, previously of AIG, as its new Chief Underwriting Officer.

This is a new position at AXIS Re, in which Thomas will support reinsurance business lines and regional hubs at AXIS Re, reporting directly to the CEO and working from New York.
Thomas was most recently CUO for Liability Lines at AIG, based in New York, and was previously CUO and Head of AIG Cat Excess Liability, based in Bermuda. She had spent 12 years with the insurance giant.
"Megan is a unique leader grounded in industry fundamentals while also forward-looking on the evolving industry and risk landscape. She is a proven CUO who brings deep underwriting experience across multiple global markets," AXIS Re CEO Steve Arora said. "We are excited to welcome her to the leadership team and confident that she will play an important role as we grow a leadership position in the reinsurance market."
"I'm excited to join AXIS Re during this pivotal time as the business cements a leadership position in the reinsurance space," Megan Thomas added. "I believe in the vision and capabilities and I'm looking forward to being part of a strong team and an organization that shares my passion for both the art and science of underwriting. I was also drawn to the Company's strong corporate values and its focus on creating a positive societal impact."
AXIS Re works closely in ceding risks through to third-party reinsurance capital providers and insurance-linked securities (ILS) investors, as AXIS Capital continues to embrace the capital markets ever more closely through its various capital partners initiatives.
Register now for our upcoming ILS conference, July 12th 2018, Singapore

———————————————————————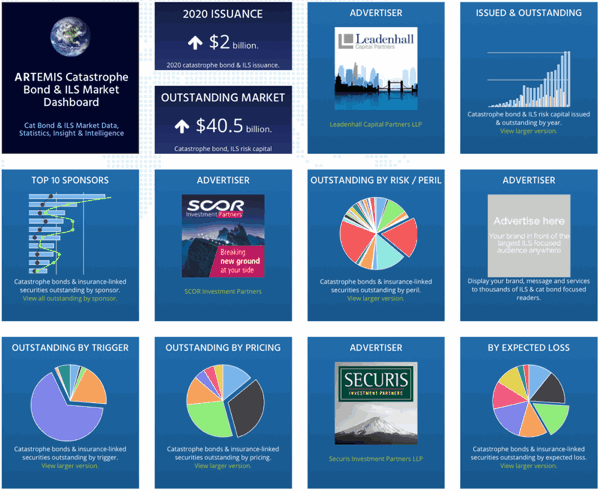 Analyse catastrophe bond market issuance using the Artemis Dashboard and Charts.
We've tracked more than 650 cat bonds and related ILS transactions since 1996, all of which are included in our extensive Deal Directory.
Use the Artemis Dashboard and our Cat Bond Market Charts to analyse this market!