Scor's catastrophe bond Atlas Reinsurance V has been delayed slightly. Originally expected to close out on the 5th of February, it's now expected that pricing will be firmed up this week and the bond will next week.
You can find more details on the Atlas Re V deal in our Deal Directory.
———————————————————————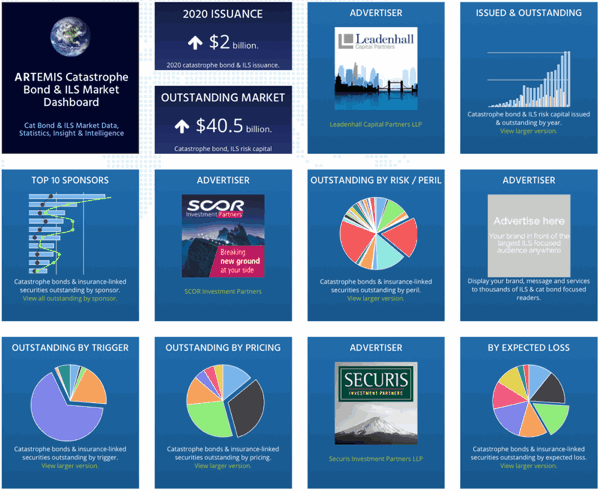 Analyse catastrophe bond market issuance using the Artemis Dashboard and Charts.
We've tracked more than 650 cat bonds and related ILS transactions since 1996, all of which are included in our extensive Deal Directory.
Use the Artemis Dashboard and our Cat Bond Market Charts to analyse this market!