Bermuda headquartered specialty insurance and reinsurance group Aspen Insurance Holdings Limited has announced the hiring of Andrew Kudera as Executive Vice President and the firms new Group Chief Actuary.


Kudera has significant experience in the Bermuda reinsurance market, having worked at Validus and Endurance, as well as time spent running his own actuarial consultancy.
Kudera steps into a role previously held by Paul Frydas, who will now become Aspen's Chief Analytics Officer.
Kudera takes on the Chief Actuary role at Aspen from February 3rd and brings 40 years of experience to the company.
Most recently he ran his own consultancy, before which he spent almost a decade at Validus Group as its Group Chief Actuary.
Prior to that, Kudera held senior actuarial and reserving focused roles at Fireman's Fund, Endurance, KPMG, CNA, Willis Towers Watson and Oliver Wyman.
Paul Frydas, the previous Group Chief Actuary at Aspen, now becomes Chief Analytics Officer, a role in which he will be tasked with leading strategic pricing, aggregation management and modelling. He will remain Chief Actuary for key company units Aspen Insurance UK Limited, Aspen Managing Agency Limited and Aspen Bermuda Limited.
Mark Cloutier, Executive Chairman and Group Chief Executive Officer, commented on the news, "Welcoming industry leading experts of Andy's quality to our team increases our capabilities, allowing us to transform our business, simplify and enhance our operations, and increase accountability across these functions.
"Andy's capabilities and fresh perspective, paired with Paul's considerable expertise and experience, will create a strong partnership across complimentary disciplines."
———————————————————————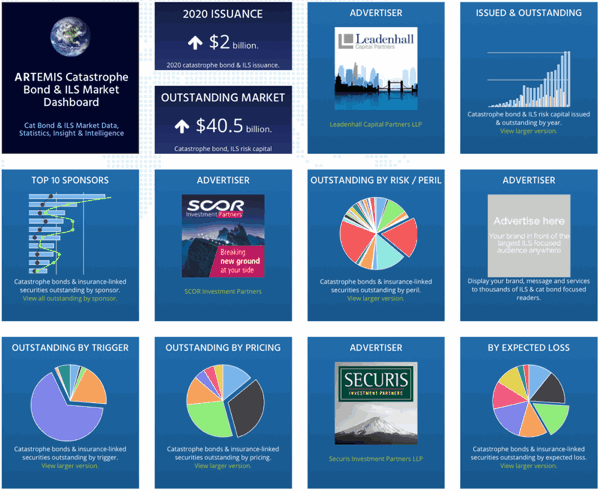 Analyse catastrophe bond market issuance using the Artemis Dashboard and Charts.
We've tracked more than 650 cat bonds and related ILS transactions since 1996, all of which are included in our extensive Deal Directory.
Use the Artemis Dashboard and our Cat Bond Market Charts to analyse this market!