Over the last two decades Nephila Capital has become the world's largest insurance-linked securities (ILS) fund manager. While the industry has taken positive strides in this period, there are just as many challenges today as there was 20 years ago, but change is coming, according to the firm's co-founder and principal, Frank Majors.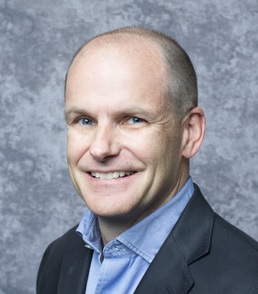 "We still have that feeling that we had 20 years ago, that as an industry we can do it better than this, can't we?" said Majors, in a discussion with Artemis about ILS market trends both now, and in the past.
Majors explained that when Nephila was established roughly two decades ago, the marketplace was operationally incredibly inefficient, and, at the same time, the deployment of capital wasn't especially efficient either.
"I would say 20 years later, we've finally got to the point where the capital efficiency is there or there abouts, but operational efficiency, as in the distribution chain and the cost structure, there's still a long way to go.
"So, we still feel there are just as many interesting challenges today as there were when we started," said Majors.
Following the impacts of third and fourth quarter 2017 catastrophe events the permanence of the ILS community, as well as its ability to absorb losses and pay claims was demonstrated.
In spite of large losses and trapped collateral the sector reloaded in time for the January renewals, which has helped cement its place in the rapidly changing risk transfer landscape, where technology is combining with a need to remain relevant and lower costs throughout the chain.
Overall, Majors said that the market change over the next five years or so is going to be fascinating, and that while it's difficult to tell exactly where that evolution might come from initially, the change is going to bring about some pain.
"We think things are really changing, and that over the next five years, there's going to be some pain. There has been slow, dull pain, but we are preparing for more transformative change.
"The conditions are such that the industry has to change, and we are pretty convinced that it will," said Majors.
The inefficient and overly costly nature of both the re/insurance value and distribution chain has been well documented, especially over the last five years or so when reinsurance pricing consistently trended downwards as a result of intense competition and benign loss activity.
In response, certain industry participants, and Nephila being one of the most adept at this in recent times, sought to get closer to the original risk, essentially establishing a more direct pipeline to access risk via a managing general agent (MGA), for example.
And while Majors feels change and subsequent pain is inevitable, he told Artemis that he always tries to make the point, "that while there is nothing inevitable about Nephila's survival if we make mistakes or don't adapt, the business model of capital flowing directly to the risk and not through equity will continue."
Additionally, Majors said there's a lot of work that can be done to remove costs by spending more time on risk management and less time on risk selection. Explaining to Artemis that he believes the risk management side of underwriting is undervalued, while risk selection is overvalued by the industry.
Another point raised concerned the availability of capital, and interestingly, Majors said people tend to make too much of the matter.
"There is an equilibrium at work. If there's too much capital then some capital on the margin is going to leave, and if there's not enough capital on the margin some capital is going to stay.
"So, rather than focusing on absolute levels of capital, which we can't control, we want to be the firm that is in the position to hold on to capital when the marginal dollars are leaving, and attract capital when the marginal dollars come in," said Majors.
As said by Majors, the continued evolution of both the ILS space and the broader risk transfer industry is going to be fascinating to watch, and as business models change alongside technology and an increasingly interconnected and digitalised world, there will undoubtedly be pain for some.
However, the challenges ahead also present market participants with an opportunity to embrace change and technology in order to move the market forward and create a more efficient, viable and capable risk transfer industry.
Register now for our upcoming ILS conference. Tickets on sale here.


———————————————————————

View all of our Artemis Live video interviews and subscribe to our podcast.
All of our Artemis Live insurance-linked securities (ILS), catastrophe bonds and reinsurance video content and video interviews can be accessed online.
Our Artemis Live podcast can be subscribed to using the typical podcast services providers, including Apple, Google, Spotify and more.
—————————————