Arch Capital Group, the Bermuda headquartered insurance and reinsurance specialist, has successfully secured a new $506 million slice of collateralized reinsurance capacity from the capital markets for its mortgage book, with the issuance of its latest mortgage insurance-linked securities (ILS) deal, Bellemeade Re 2018-3 Ltd.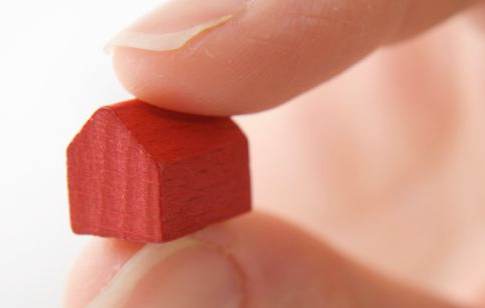 Arch has become the largest proponent of tapping the capital markets, using an ILS or catastrophe bond like structure, to transfer mortgage risk to investors, with this transaction being the firms third so far in 2018.
As we revealed last week, the firm is back in the ILS market with its latest transaction, which has now been successfully completed.
The successful completion of the $506.11 million mortgage insurance linked note issuance through special purpose insurer Bellemeade Re 2018-3 Ltd. positions Arch with now $1.534 billion of reinsurance protection for mortgage loans that represent over $136 billion of unpaid principal balance in 2018 alone.
Arch issued the $374.5 million Bellemeade Re 2018-1 Ltd. in April 2018 and followed it with its largest mortgage ILS to date, the $653.3 million Bellemeade Re 2018-2 Ltd. in August of this year.
Including this latest transaction, Arch has now securitized at total of $2.5 billion of in-force mortgage insurance risk, transferring it to capital market investors to secure fully collateralized reinsurance protection, according to Artemis's leaderboard tracking the ILS sponsors of the world (where Arch now fills second place).
The company has clear ambitions to continue to grow its Arch Mortgage Insurance business and the capital markets as a source of reinsurance looks set to play a significant role in helping the firm manage its capital and exposure to mortgage insurance risks.
"Completing our third ILS transaction of 2018 demonstrates our appetite to continue leveraging reinsurance protection to manage our regulatory capital position," explained Andrew Rippert, CEO of Arch's Global Mortgage Group.
Arch MI sees the benefits of expanding the market for these mortgage ILS deals as well, which at the moment are concentrated among a relatively small investor base, compared to more broadly accepted catastrophe bond issues.
"We continue to be pleased with the investor interest in these structures and look to expand the investor base moving forward," Rippert said.
This latest mortgage ILS deal from Arch covers a portfolio of mortgage insurance (MI) policies issued by Arch MI and its affiliates, with the majority of the policies from the first half of this year.
The pace at which Arch has built up almost $2.5 billion of capital markets backed reinsurance protection for its mortgage book suggests that these deals will continue to flow. As a result the mortgage ILS market will in time perhaps prove to be comparable for size with other peril classes within the catastrophe bond market.
How investors use this, as potential diversification within ILS, or just another attractive asset for their portfolios, remains to be seen. Still, numerous ILS investors are not allocating to these mortgage ILS transactions and they certainly don't suit those ILS funds offering an investment with low to zero correlation.
But it is certain that interest continues to rise in these instruments, as evidenced by the rapid growth of issuance and based on the number of enquiries on mortgage ILS that we now receive.
As a result, the expansion of the investor base is almost assured, as more investors discover insurance linked returns through this mortgage linked avenue, some exisiting ILS investors add them to their portfolios, and other strategies emerge looking at the gamut of insurance-linked returns.
Correlation within mortgage insurance risk does remain a concern for many investors though, particularly ILS funds. But the established end-investors in ILS will likely see this as another viable addition to their portfolios in time, alongside property catastrophe risks and life ILS.
For this deal, Bellemeade Re 2018-3 Ltd. has funded its reinsurance obligations to Arch through the issuance and sale of four classes of mortgage insurance linked notes with 10-year maturities, the proceeds of which provide the collateral to back the reinsurance coverage for potential losses on a portion of Arch's mortgage insurance portfolio.
You can read more information on Arch's latest Bellemeade Re 2018-3 Ltd. mortgage ILS transaction, as well as every other mortgage insurance-linked notes transaction, in the Artemis Deal Directory.
Register today for ILS Asia 2023, our next insurance-linked securities (ILS) market conference. Held in Singapore, July 13th, 2023.
Get a ticket soon to ensure you can attend. Secure your place at the event here!