Private equity and alternative investment specialist Apollo Global Management, LLC is acquiring Bermudian insurance and reinsurance firm Aspen Insurance Holdings for $2.6 billion, providing another sign of the attraction asset managers have to insurance-linked returns and the resulting long-term capital.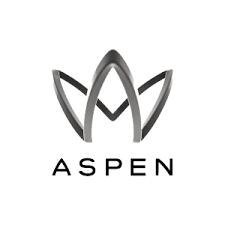 With the acquisition of Aspen, Apollo also gains access to an established insurance-linked securities (ILS) and collateralized reinsurance platform, in Aspen Capital Markets and the team managing the Peregrine Re collateralized reinsurance vehicle.
With Aspen having been a heavy user of third-party reinsurance capital in recent years, through its own Aspen Capital Markets and Peregrine transactions, its quota shares with other investors and ILS funds, and also its recent return to the catastrophe bond market with the $225m Kendall Re Ltd. (Series 2018-1), it will be interesting to see how that strategy  fits into an Apollo Global owned private re/insurance entity.
Apollo is no stranger to insurance and reinsurance linked returns having a majority stake in the life and retirement reinsurance focused company Athene Holding Ltd.
Apollo has demonstrated its desire as an investor to access long-term sources of capital through reinsurance business, but it is also known for growing profitable enterprises within its Apollo Funds, in their own right, hence with Aspen's business a mix of shorter and long-tailed it will be interesting to see where the future focus lies.
The acquisition, which was announced early this morning and covered by our sister publication Reinsurance News at the time, sees funds under the management of Apollo committing to acquire all of the outstanding Aspen common shares for $42.75 cash each.
That's a decent 7% improvement on the Aspen closing share price of yesterday, but more than 11% on previous days in the last month.
The comments from Apollo certainly suggest the investment firm is looking to build on the brand and market-stature Aspen has created.
"We are tremendously excited for the Apollo Funds to acquire Aspen," Alex Humphreys, Partner at Apollo said. "We believe that Aspen benefits from strong underwriting talent, specialized expertise and longstanding client relationships which makes them well positioned in the market. We look forward to working with Aspen to build on the existing high quality specialty insurance and reinsurance business and we aim to leverage Apollo's resources and deep expertise in financial services to support the Company as it embarks on its next chapter."
Chris O'Kane, Aspen's Group Chief Executive Officer, commented, "This transaction is a testament to the strength of Aspen's franchise, the quality of our business and the talent and expertise of our people. Under the ownership of the Apollo Funds, Aspen will have additional scale and access to Apollo's investment and strategic guidance, which will help us to accelerate our strategy and take Aspen to the next level. We are excited about the future as we embark on a new chapter in our history with a partner that understands our strengths, culture and customer-centric philosophy."
Glyn Jones, Chairman of Aspen's Board of Directors, added, "We are delighted to have reached this agreement with the Apollo Funds. This transaction, which is the outcome of a thorough strategic review by Aspen's Board of Directors, provides shareholders with immediate value and will allow Aspen to work with an investor that has substantial expertise and a successful track record in the (re)insurance industry."
Apollo can certainly help Aspen significantly in terms of resources and expertise, as well as perhaps in terms of strategic avenues to generate the highest return on investment for the Apollo Funds.
That could result in strategic shifts and a deal of experimentation, which in the current marketplace could be warranted as the insurance and reinsurance platform continues to adjust to market conditions and the commoditisation of certain areas of the business, alongside digitalisation and the influence of the capital markets.
Apollo now has a platform through which it could put its significant financial strength to work in creating an insurance and reinsurance platform for the future, with a private company that does not have shareholders to answer to anymore.
In theory this could make Aspen much more nimble going forwards, able to try out strategic avenues and adjust to market conditions, while leveraging the most profitable avenues for underwriting shorter-tailed risks (which could be to make the most of third-party capital) and capitalising on Apollo's appetite for more permanent capital and its investment prowess in its underwriting of longer-tailed risks.
As the insurance and reinsurance market continues to grapple for ways to get adequately paid for its underwriting expertise, Apollo's acquisition of Aspen may give the re/insurer significantly more options going forwards as part of a larger entity that is willing to invest and help it adjust to market conditions, than it would have had going it alone or by merging with a similar sized re/insurer.
It will be intriguing to see how third-party capital fits into this for Aspen under Apollo and whether the significant cessions of risk to other capital market investors continue, or whether Apollo prefers to find other ways to extract and retain as much of the risk premium as possible out of the risks underwritten by Aspen.
The acquisition is expected to close in the first-half of 2019, all approvals and conditions permitting.
Register today for ILS NYC 2023, our next insurance-linked securities (ILS) market conference. Held in New York City, February 10th, 2023.
Get a ticket soon to ensure you can attend. Secure your place at the event here!