Primary insurance carrier Allstate has begun 2018 with a significantly lower level of catastrophe losses than it experienced a year earlier, reporting an estimate $361 million of losses for the first-quarter, down from $781 million in the prior year.

The estimate of $361 million of catastrophe losses suffered in the first-quarter of 2018 is pre-tax, with the total amounting to $285 million after-tax.
Of the $361 million, the majority of the catastrophe losses were suffered in March, amounting to $222 million before tax, with more than half coming from a single wind-driven loss affecting the U.S. eastern seaboard.
Allstate explained that its catastrophe losses from Q1 2018 came from 11 individual events, with a total estimated pre-tax cost of $357 million, with the remainder from some unfavorable reserve development from prior reported catastrophe losses.
The single east coast wind-driven loss event in March struck the U.S. Mid-Atlantic and Northeast states, accounting for more than 55% of the March catastrophe losses estimate.
Allstate's estimates are typically delivered pre-tax and after reinsurance has been taken into account, but with the first-quarter estimate less than half the 2017 figure it's possible in this case that Allstate has retained the vast majority.
Analysts said that the lower than expected Q1 catastrophe losses will help the insurer report better than expected first-quarter results, while the firms reinsurance panel will be pleased to be taking a likely smaller than expected share of losses from Allstate in the last quarter.
Register now for our upcoming ILS conference, July 12th 2018, Singapore

———————————————————————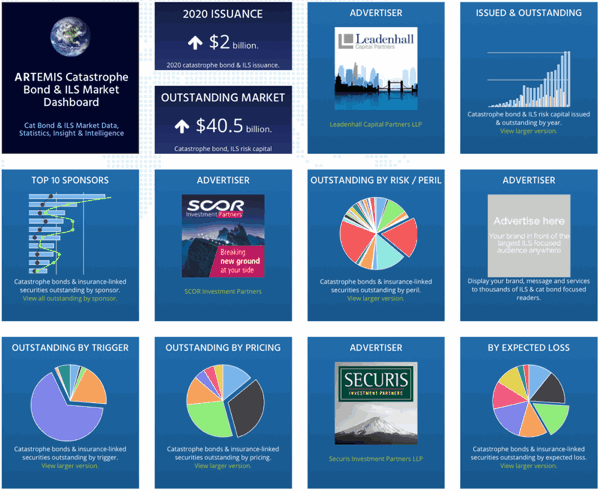 Analyse catastrophe bond market issuance using the Artemis Dashboard and Charts.
We've tracked more than 650 cat bonds and related ILS transactions since 1996, all of which are included in our extensive Deal Directory.
Use the Artemis Dashboard and our Cat Bond Market Charts to analyse this market!