We've just added to the website full details on the impending $120m catastrophe securitization deal between Allianz Risk Transfer (Bermuda) Ltd. and their Cayman Islands based SPV Blue Coast Ltd.
The deal provides protection from U.S. hurricanes to Allianz ART over the next few years and features an innovative trigger mechanism which removes a great deal of basis risk by bringing measurement down to a county level. This trigger structure (believed to have been designed by Deutsche Bank) could open the way for smaller reinsurers to access the capital markets, safe in the knowledge that triggers are based at a lower more local level which is more aligned to their insured portfolio.
Full details in our Deal Directory.
———————————————————————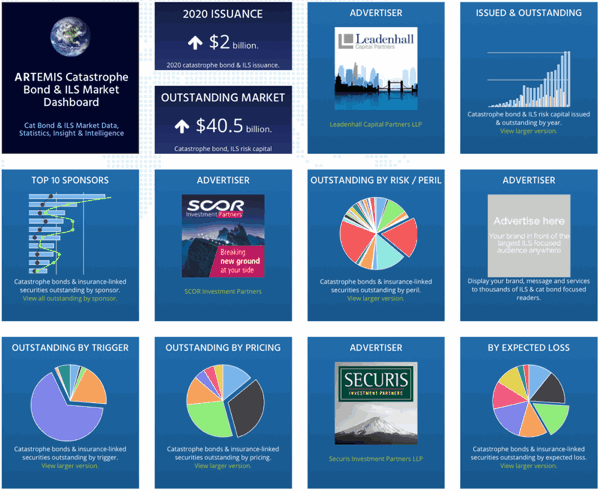 Analyse catastrophe bond market issuance using the Artemis Dashboard and Charts.
We've tracked more than 650 cat bonds and related ILS transactions since 1996, all of which are included in our extensive Deal Directory.
Use the Artemis Dashboard and our Cat Bond Market Charts to analyse this market!