The Blue Coast Ltd deal from Allianz Risk Transfer has now officially closed. The notes have received ratings of BB-, B+ and B from Standard & Poor's. This deal with an innovative approach to the trigger is fully detailed in our Deal Directory including the link to the Allianz press release.
———————————————————————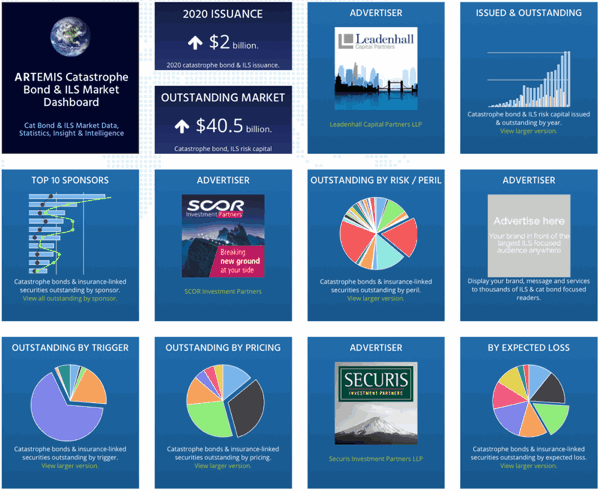 Analyse catastrophe bond market issuance using the Artemis Dashboard and Charts.
We've tracked more than 650 cat bonds and related ILS transactions since 1996, all of which are included in our extensive Deal Directory.
Use the Artemis Dashboard and our Cat Bond Market Charts to analyse this market!