Aliseo Reinsurance SCC has been founded in Barbados and yesterday announced its intention to start operating with an initial capitalization of $300m in January 2011. Aliseo Re is targeting the global retrocession market and focused on providing catastrophe reinsurance protection.

Aliseo Re will be led by Mr. James Bryce as Chairman, and Mr. Andreas Kusay as President and CEO. Bryce established IPC Re so has a long background in reinsurance while Kusay has consulted to the Insurance Futures Exchange (IFEX).
Aliseo Re is being set up to provide fully collateralized retro to reinsurers and its products will range from an ultimate net loss basis to industry loss warranty (ILW) basis.
On the formation of Aliseo Re, Kusay said: "Despite the current challenging dynamics in the broader reinsurance industry, demand for property retrocession protection is expected to grow. We are confident that Aliseo Re will offer valuable capacity to meet that demand."
Aliseo Re will be the latest in a growing number of reinsurance vehicles set up with a focus on the industry loss warranty market.
———————————————————————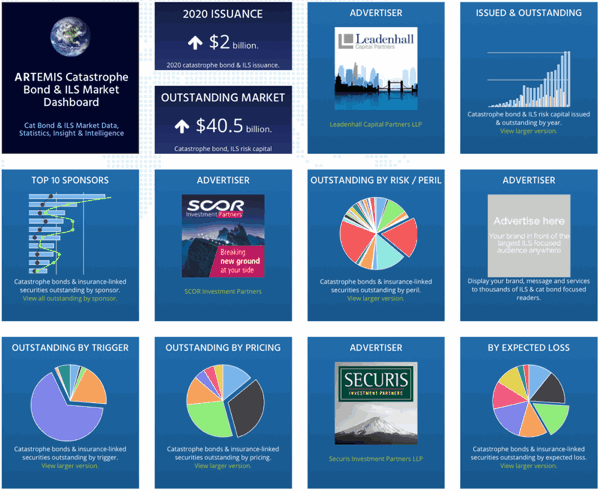 Analyse catastrophe bond market issuance using the Artemis Dashboard and Charts.
We've tracked more than 650 cat bonds and related ILS transactions since 1996, all of which are included in our extensive Deal Directory.
Use the Artemis Dashboard and our Cat Bond Market Charts to analyse this market!