There's been much confusion in the past few days about the fate of the Ajax Re Ltd. catastrophe bond (sponsored by Aspen Insurance Holdings Ltd) after Standard & Poor's withdrew it's rating on the notes on May 8th. S&P have now published an explanation.
Ajax Re Ltd. had been downgraded previously due to it's indirect exposure to the collapse of Lehman Brothers and nervousness about it's ability to pay it's quarterly interest amounts. It made those payments okay in the end but on the May 8th was due to pay it's principal, this payment was not made in full due to a shortfall in the value of the collateral assets under the total-return swap. S&P's systems automatically withdrew the ratings at that time.
S&P have reinstated the notes at their original rating of 'CC' with a status of CreditWatch Negative. They then downgraded the noted to 'D', removed it from CreditWatch and then withdrew the ratings again.
So, that it seems is the end of the line for the cat bond known as Ajax Re Ltd. This all serves to bring home the fact that issuers must strive to improve the quality of collateral assets and the credit worthiness and stability of any total return swap counterparty. The evidence so far this year is that this is happening and issuers are working hard to get the market back in favour with investors and rating agencies alike.
———————————————————————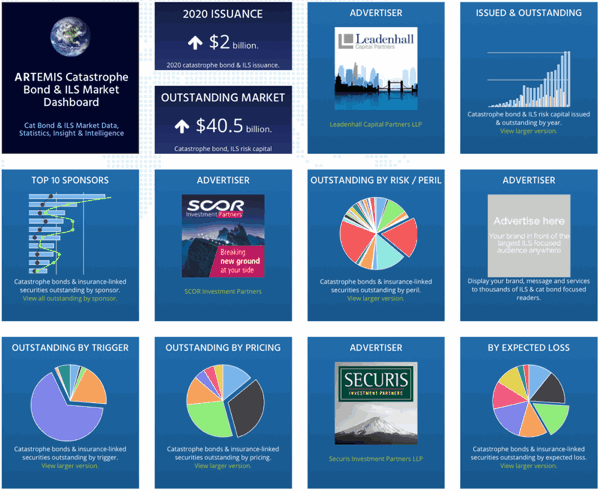 Analyse catastrophe bond market issuance using the Artemis Dashboard and Charts.
We've tracked more than 650 cat bonds and related ILS transactions since 1996, all of which are included in our extensive Deal Directory.
Use the Artemis Dashboard and our Cat Bond Market Charts to analyse this market!