The Asian Development Bank (ADB), a financial institution that supports economic growth and cooperation in the Asia-Pacific region, has hired Thomas Kessler, a long-time Swiss Re executive, into a newly created role focused on disaster risk insurance and financing.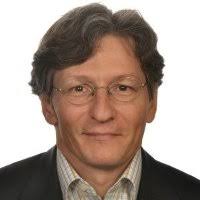 Thomas Kessler has been hired by the Asian Development Bank (ADB) to the role of Principal Disaster Risk Insurance & Finance Specialist.
Kessler originally joined global reinsurance firm Swiss Re in 1994 and worked across a number of regions, including Japan, New York and Zurich. Then between 2012 and 2015 Kessler was seconded to become the Deputy CEO of Vietnam National Reinsurance Corporation, before then returning to Swiss Re and taking a Head of South East & East Asia Global Partnerships role at the firm.
As of April this year Kessler has joined the ADB and will be focused on the development and implementation of risk transfer instruments as part of the ADB's offering in Disaster Risk Finance and Sustainable Infrastructure Project Finance solutions.
That sounds like a perfect fit for his experience at Swiss Re, where Kessler will have been exposed to transactions such as parametric insurance, weather risk transfer solutions and of course catastrophe bonds.
The ADB explained to Artemis, "Thomas Kessler has been recruited effective April 2018 in the context of ADB's initiative to build-up a Pool of Experts with private sector experience in various fields requiring cutting edge skills such as Railways, Water Supply Management, Smart Grids and Smart Cities, Waste-to-Energy and Climate Change Adaptation and also in other areas."
The ADB said that it recognised the need in the region for more of a focus on disaster risk financing and risk transfer solutions, beginning to address this with work in developing member countries on technical assistance and comprehensive disaster risk management projects.
"Having been actively involved in the reinsurance industry for almost 25 years, Thomas will definitively strengthen the team's launched initiatives to support sustainable project finance solutions," the ADB explained.
Kessler's experience is expected to be put to good use in developing solutions and integrating risk transfer and risk sharing solutions into the ADB's products to help protect member countries and their populations against damage to property and human lives, public and product liability, business interruption, agriculture and livestock insurance, and importantly, instruments for enhanced disaster risk finance and insurance.
"Opportunities to protect local and national governments' budget and to promote more bankable private and public infrastructure investment products will be explored through the integration of for example disaster risk insurance," the ADB said, saying, "Such risk transfer and risk sharing solutions may eventually also provide solutions to further develop emerging economies and their financial markets."
Additionally, the ADB will work to help strengthen local insurance and reinsurance markets, aim to help small and medium enterprise businesses and vulnerable communities more resilient against natural disasters, make access to project finance more efficient and protect livelihoods and wealth of at-risk populations, all key elements of the ADB's mission.
Insurance, reinsurance and of course capital market risk transfer solutions such as catastrophe bonds will all have a role to play in helping to protect the region and accelerate the development of financial markets in developing economies of Asia.
The ADB recently highlighted the importance of building resilience to natural hazards and investing in social protection systems in the region, citing them as vital to help it achieve the Sustainable Development Goals (SDGs) by 2030.
"There is a challenge everywhere we look, but there are also opportunities that can help us make progress on the SDGs," commented ADB Vice-President for Knowledge Management and Sustainable Development Bambang Susantono. "We are committed to supporting countries to mobilize the diverse sources of financing they will need to achieve the SDGs. We have pledged to scale up our financing for climate action to $6 billion a year by 2020, and double climate finance to Pacific developing member countries to $500 million between 2017 and 2020."
Clearly the ADB is going to invest in disaster insurance and risk financing, helping its members to become more resilient which will further its ability to reach these goals. Kessler's experience will assist and it will be interesting to see how or if the capital markets and ILS can play a role over time in helping the ADB to narrow the protection gap in the region.
Register now for our upcoming ILS conference, July 12th 2018, Singapore

View all of our Artemis Live video interviews and subscribe to our podcast.
All of our Artemis Live insurance-linked securities (ILS), catastrophe bonds and reinsurance video content and video interviews can be accessed online.
Our Artemis Live podcast can be subscribed to using the typical podcast services providers, including Apple, Google, Spotify and more.