Back in December we covered ratings agency A.M. Best's request for comments on updated draft versions of their criteria reports which apply to catastrophe bonds and sidecar reinsurance vehicles. The comment period ended last week and now A.M. Best have published the final updated versions of the criteria reports.

The changes to the reports are mainly simply to bring up to date the data which is used in various tables within them. In addition, A.M. Best has added a description of the common trigger types which are used within catastrophe bond transactions, added qualitative factors to the key rating factors and have removed sponsor experience from other rating considerations.
PDF copies of each of the updated criteria reports can be found at the links below:
– Assessing the Tail Risk of Sidecars (updates version dated Oct. 9, 2006)
– Tail Risk and the BCAR (updates version dated Feb. 26, 2007)
– Rating Sidecars (updates version dated June 28, 2006)
– Natural Catastrophe Bonds (updates version dated Jan. 22, 2008)
———————————————————————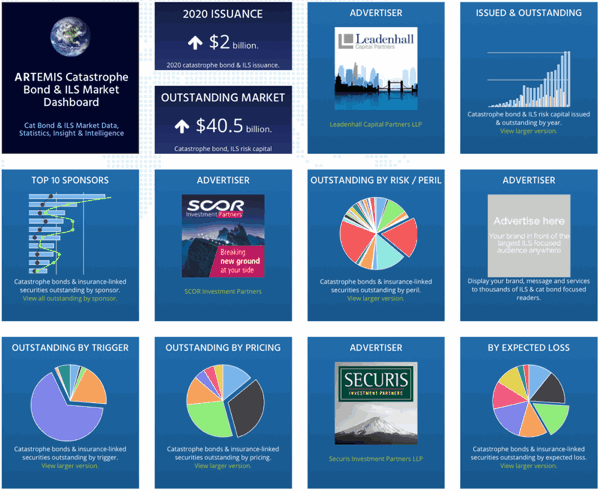 Analyse catastrophe bond market issuance using the Artemis Dashboard and Charts.
We've tracked more than 650 cat bonds and related ILS transactions since 1996, all of which are included in our extensive Deal Directory.
Use the Artemis Dashboard and our Cat Bond Market Charts to analyse this market!