Resilience Re Ltd. (Series 1861A) – Full details:
This is the fourth issuance of a private catastrophe bond from the Willis Towers Watson owned Resilience Re Ltd. platform this year, a $37 million single tranche of Series 1861A discounted zero coupon notes.
This $37 million Resilience Re 1861A private cat bond is likely a renewal of the also $37 million Resilience Re Ltd. (Series 1761A) which matured recently.
As ever, details are scarce, due to the privately arranged and placed nature of the Resilience Re cat bond offerings, but we can assume the deal covers property catastrophe risks given their prevalence in the insurance-linked securities (ILS) marketplace.
In this latest deal, Resilience Re Ltd. has issued a single $37 million tranche of Series 1861A discounted zero coupon notes, which have been placed with qualified investors and admitted for listing on the Bermuda Stock Exchange (BSX) as Section V – Insurance Related Securities.
The notes are due June 7th 2019, suggesting they cover a one-year reinsurance arrangement from the mid-year renewal.
Willis Towers Watson Securities will have acted as the lead structuring agent and bookrunner for this private cat bond, structuring and facilitating the deal between sponsor and investors, through the transformation of a reinsurance arrangement into a securitised cat bond note with secondary liquidity features.
Update June 2019:
The maturity date for this $37 million private cat bond issuance has been extended by a year to June 6th 2020, presumably to allow for potential loss development after some of the catastrophe events of 2018.
———————————————————————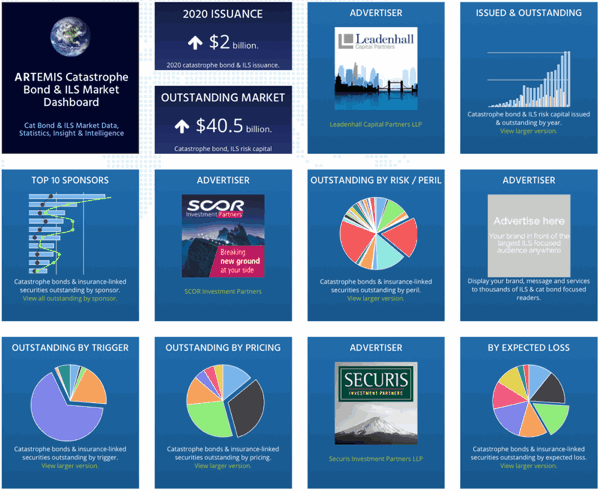 Analyse catastrophe bond market issuance using the Artemis Dashboard and Charts.
We've tracked more than 650 cat bonds and related ILS transactions since 1996, all of which are included in our extensive Deal Directory.
Use the Artemis Dashboard and our Cat Bond Market Charts to analyse this market!