Oak Leaf Re Ltd. (Series 2016-1) – Full details:
This year's Oak Leaf Re cat bond features four tranches of notes, each of which will provide sponsor Southern Oak Insurance with a one-year source of fully-collateralized, capital market backed reinsurance protection for its Florida book of business on an indemnity basis. It is assumed the underlying peril is Florida named storm risk.
The four classes of Series 2016-1 notes issued by Oak Leaf Re include a multi-section tranche that provides both severity and frequency reinsurance protection, as well as a tranche specifically for reinstatement premium protection (RPP).
For the sponsor Southern Oak these repeat cat bond issues keep adding value, getting larger, helping to diversify their sources of reinsurance capital, providing increasingly flexible cover in their multi-tranche structure and offering protection for reinstatement premiums.
JLTCM told Artemis that a Class A tranche provides top or drop protection, offering both frequency and severity coverage to the sponsor. Meanwhile the Class B and C tranches of notes are both private layers, which reside relatively low down in the reinsurance tower, which means they likely offer higher coupons (or premiums) to investors. Finally the Class D tranche provides the reinstatement premium protection.
———————————————————————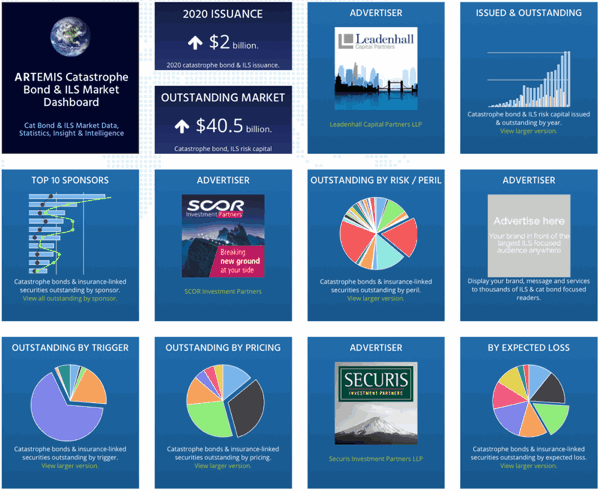 Analyse catastrophe bond market issuance using the Artemis Dashboard and Charts.
We've tracked more than 650 cat bonds and related ILS transactions since 1996, all of which are included in our extensive Deal Directory.
Use the Artemis Dashboard and our Cat Bond Market Charts to analyse this market!