LI Re (Series 2016-1) – Full details:
In this latest LI Re private cat bond, LI Re (Series 2016-1), $3.75m of notes have been issued by Kaith Re Ltd., acting on behalf of its segregated account LI Re. This transaction could be a renewal of the also $3.75m LI Re (Series 2015-1) private cat bond deal.
As with the previous LI Re deals, and any private ILS issued through Kaith Re Ltd., this transaction sees German reinsurance firm Hannover Re working on behalf of a cedent and likely a single investor as a transformer and private cat bond service provider, taking a collateralized reinsurance contract and securitizing it through Kaith Re, to issue the 2016-1 series of LI Re notes.
The $3.75m of Series 2016-1 notes issued in this private cat bond (or cat bond lite) deal have a due date of 31st May 2017, suggesting it is a June renewal transaction, so it could be U.S. property catastrophe risks that feature. As with all the other LI Re private cat bonds we assume that these cover property catastrophe risks, given the focus on those perils among ILS investors, but details of the exact nature of this transaction are unavailable.
———————————————————————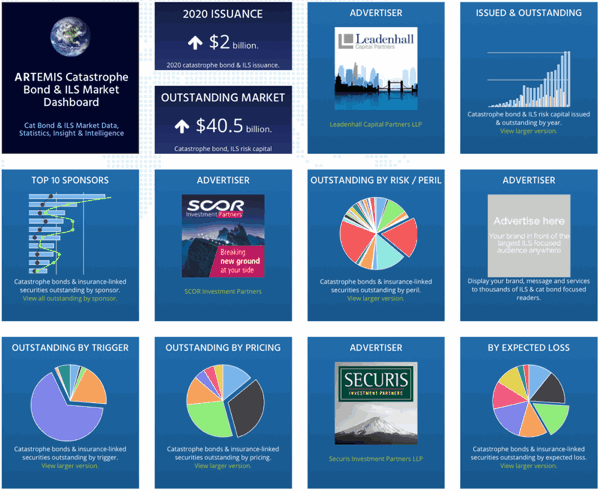 Analyse catastrophe bond market issuance using the Artemis Dashboard and Charts.
We've tracked more than 650 cat bonds and related ILS transactions since 1996, all of which are included in our extensive Deal Directory.
Use the Artemis Dashboard and our Cat Bond Market Charts to analyse this market!