Dodeka XXIV – Full details:
This is the 26th private catastrophe bond transaction in the Dodeka series of transactions issued for Zurich headquartered insurance and reinsurance linked investment manager Twelve Capital.
This 26th Dodeka private cat bond transaction has been issued around the mid-year renewal season and its risk period runs only through till the end of the year, suggesting it could be a U.S. wind reinsurance or retrocession cover.
Privately arranged and placed, these insurance-linked securities (ILS) deals under the Dodeka moniker enable Twelve Capital to transform property catastrophe reinsurance and retrocession risks, typically from an industry-loss warranty (ILW) into an investable format suited to its more liquid cat bond fund mandates.
This latest Dodeka XXIV transaction saw $11.36 million of notes issued, sold to investors and listed on the Bermuda Stock Exchange (BSX), further enhancing the liquidity of the resulting notes for funds or specific investment mandates.
The transformer and issuing vehicle used is as usual the Artex SAC Limited vehicle, which is domiciled in Bermuda and managed by Artex and has been involved in every Dodeka private cat bond arrangement to-date.
The vehicle acted in respect of a Segregated Account named Dodeka XXIV to issue the $11.36 million of ILS notes.
The Dodeka XXIV private cat bond features a roughly six month coverage term, with maturity of the notes due December 27th 2019.
———————————————————————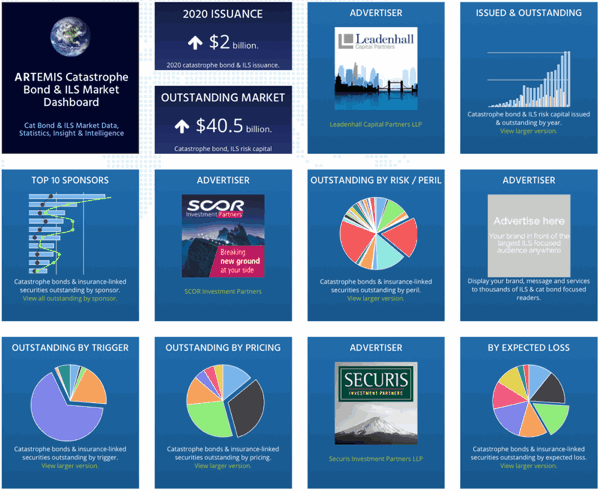 Analyse catastrophe bond market issuance using the Artemis Dashboard and Charts.
We've tracked more than 650 cat bonds and related ILS transactions since 1996, all of which are included in our extensive Deal Directory.
Use the Artemis Dashboard and our Cat Bond Market Charts to analyse this market!