Bay Haven Ltd. – Full details:
This catastrophe swap agreement provides Catlin with coverage of up to US$200.25 million in the event of a series of severe natural catastrophes. This is the first publicly rated collateralised debt obligation ('CDO') of natural catastrophe risk.
The catastrophe bond is thought to be the first of its kind to offer very low-risk/low-volatility investors, such as pension funds and life insurers, the diversification and yield benefits of natural catastrophe exposure.
The categories of risk events to be covered by the transaction are: US hurricanes (Florida, Gulf States and East Coast), Californian earthquakes, New Madrid (US Midwestern) earthquakes, UK windstorms, European (excluding UK) windstorms, Japanese typhoons and Japanese earthquakes.
Only one payment would be made for each covered risk event, but the catastrophe swap would respond to multiple occurrences of a given category of risk event, such as if more than one qualifying US hurricane occurs during the period.
The catastrophe swap would be triggered for US risk events if aggregate insurance industry losses as estimated by Property Claims Services ('PCS') meet or exceed defined threshold amounts. Coverage for non-US risk events would be triggered if specific parametric criteria, such as wind speeds or ground motions, are met or exceeded.
———————————————————————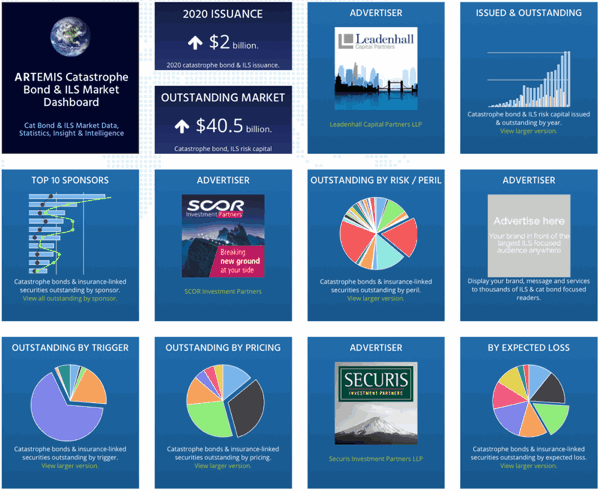 Analyse catastrophe bond market issuance using the Artemis Dashboard and Charts.
We've tracked more than 650 cat bonds and related ILS transactions since 1996, all of which are included in our extensive Deal Directory.
Use the Artemis Dashboard and our Cat Bond Market Charts to analyse this market!