Pillar Capital Management Limited
The Artemis Insurance-Linked Securities Investment Managers & Funds Directory is a one-stop resource for information on insurance or reinsurance linked investment managers and their ILS fund strategies.
Pillar Capital Management Limited - snapshot
ILS manager or company name: Pillar Capital Management Limited
Location (HQ / Domicile): Bermuda
Date of launch: Jun 2008
Assets under management *: $1.032 billion (Gross assets under management as of Jan 2019)
Website link: Pillar Capital Management Limited website
Pillar Capital Management Limited - Details
Company profile:
Pillar Capital Management Limited ("Pillar") is a Bermuda based incorporated independent investment manager dedicated to investing in insurance related instruments.
Team size and structure:
12 employees.
Number of strategies (how many funds, sidecars or strategies):
2
Offers private managed accounts?
Yes
Strategy:
Pillar's core investment strategy involves taking risk through indemnity-based reinsurance transactions and committing at least 70% of capital through traditional reinsurance contracts on a collateralized basis. The funds are 'buy and hold' funds that invest in non-life insurance risk, predominantly property catastrophe risk – wind, earthquake, tornado, etc. Pillar operates as an independent manager, with 50% of its ultimate parent being owned by management and 50% being owned by a public company with an A+ S&P rating and with excess of $5B of shareholders' equity.
Pillar Capital Management Limited ("Pillar") –
Offers investors the potential for attractive risk-adjusted returns that have little to no correlation to the financial markets and favorable liquidity terms;
Offers investors direct access to the reinsurance market in "fund form" in order to create optimized risk profiles to match investor risk appetite;
Has a 10+ year track record managing

ILS

strategies;
Maintains its original fund, Juniperus Insurance Opportunity Fund Limited ("JIOF" or the "Fund"), which has an annualized compounded return of approxiately 8.2% (see footnote);
Has a team comprised of people who have focused their careers in the reinsurance market, with professional experience averaging 20+ years;
Creates portfolios that seek to maximize return vs. acceptable tail risk in lieu of looking for any way to get capital into the market;
Reviewed over 1,650 trade opportunities in 2018 with an 86% declination rate; and the current portfolio is comprised of 230 different positions;
Applies consistent pricing standards for all risks in the portfolio;
Assesses transactions on a stand-alone basis as well as on a basis that reflects their marginal contribution to portfolio's return;
Is an

SEC

Registered Investment Advisor ("RIA");
Maintains a compensation structure which creates a direct alignment of interest between the investment manager/ team and the investors;
Arranges annual audits to be performed by

KPMG

; and
Ensures valuations are performed by an independent valuation agent as part of the year-end procedures and at other times during the year.
Pillar commenced operations in early 2008 with the Juniperus Insurance Opportunity Fund Limited. Pillar launched Pillar Value Fund Limited on January 1, 2013, and Pillar Strategic Fund Limited on January 1, 2019. Investments are from 150+ clients ranging from funds of funds, pensions, institutions, family offices and high net worth individuals. Pillar feels that it could grow AUM between 100% and 200% and still produce a portfolio similar to the current portfolio. Mr. Velotti, CEO/CIO has been responsible for the Fund's investment strategy from inception and there has been no style drift over time.
The Manager sources business across a broad spectrum of brokers and intermediaries. This market access is made possible and enhanced by the Management team's long-term relationships. As part of its liquidity management, the Manager invests in catastrophe "CAT" bonds (private placements that trade on a secondary market).
Note that Pillar considers the Omega Score an excellent metric for judging the risk/reward trade off and ultimately the downside risk to the investor. Specifically, Pillar believes that the Omega Score is an ideal way to evaluate ILS portfolios as it was created to assess fat-tailed distributions. Unlike the Sharpe Ratio, which works well when returns are normally distributed, ILS returns do not follow this pattern so using the Sharpe ratio only doesn't provide a good picture of risk/return. The Fund's current Omega Score is well above the average for financial industry investment choices such as the S&P500 and the Nasdaq.
In order to enhance the risk adjusted returns of the portfolio, the Manager has been shorting the market over the past five years. The bias is still a long strategy, but the Manager advantageously introduces "shorts" into the portfolio on an individual basis when opportunities are identified. Of note, most of the "short' positions are reinsurance contracts written on Pillar's portfolio and have no basis or credit risk as they are fully collateralized in a Trust.
Note that with respect to JIOF's annualized compounded return, returns prior to January 1, 2014 (the first issuance of Class D Shares) reflect the historical returns for Class A Shares of the JIOF (2%/20%) with new calculations based on the 1.5% Management Fee and the 15% Incentive Fee of the Class D Shares. This calculation does not reflect actual results in any client account which may be affected by the timing of investment or other factors. Past performance is not a guarantee or indication of future results.
———————————————————————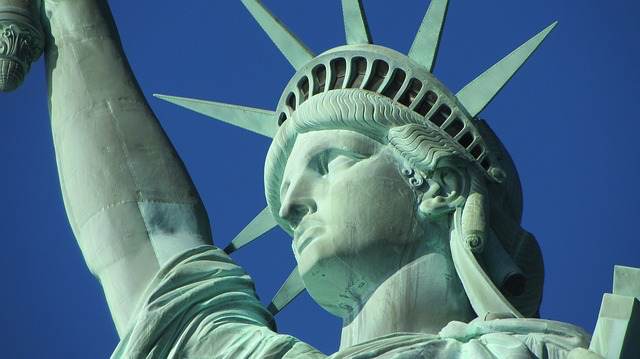 Make sure you register soon to attend our ILS NYC conference, held February 7th 2020 in New York City.
Tickets are selling fast.

*Note: Assets under management are prone to fluctuation so the figures here are either the best available or last submitted by included managers.
The Artemis
Insurance-Linked Securities Investment Managers & Funds Directory
is copyright © Steve Evans Ltd. Reproduction or publication without permission is not permitted. Use of this information within a commercial product, or for profit, without a license is strictly prohibited. Contact us if you would like to use this content or to discuss licensing.
The Content does not constitute an offer, solicitation or recommendation to acquire or dispose of any investment or to engage in any other transaction. It is the responsibility of the individual user to consider his legal and regulatory position in the relevant jurisdiction, the risks associated with trading such products and to ensure that the use of the Content and the subsequent making of any investment does not contravene any such restrictions or applicable laws and regulations of any jurisdiction.